You're busy, and replacing a roof is never a conveniently timed event.
The last thing you want is to end up with a contractor who fails to meet your needs and expectations, which is why you need to learn how to choose a roofer. You want one that offers excellent customer service, good communication, and high-quality work. So how do you find the right one? We have a few tips that can help in your search to find the right roofing contractor for you.
6 Valuable Tips For How To Choose A Roofer
1. Look for Area-Specific "Top 10" Lists
It's easy to head to Google and type in "roofing contractors near me," and get a long list of local roofing contractors. But that can be very overwhelming. You could filter by star rating or price, but ultimately you're still going to have a long list to work through.
A good start is to change your search to look for "top roofing contractors in Orlando" or "the ten best roofers in Orlando." Your results will come back with catered lists of the best roofing contractors that were put together by people who know the industry, or who have already done their research. These narrowed-down lists have been ordered in terms of reviews, price, BBB (better business bureau) rating, etc., and give you a much easier bunch to start with.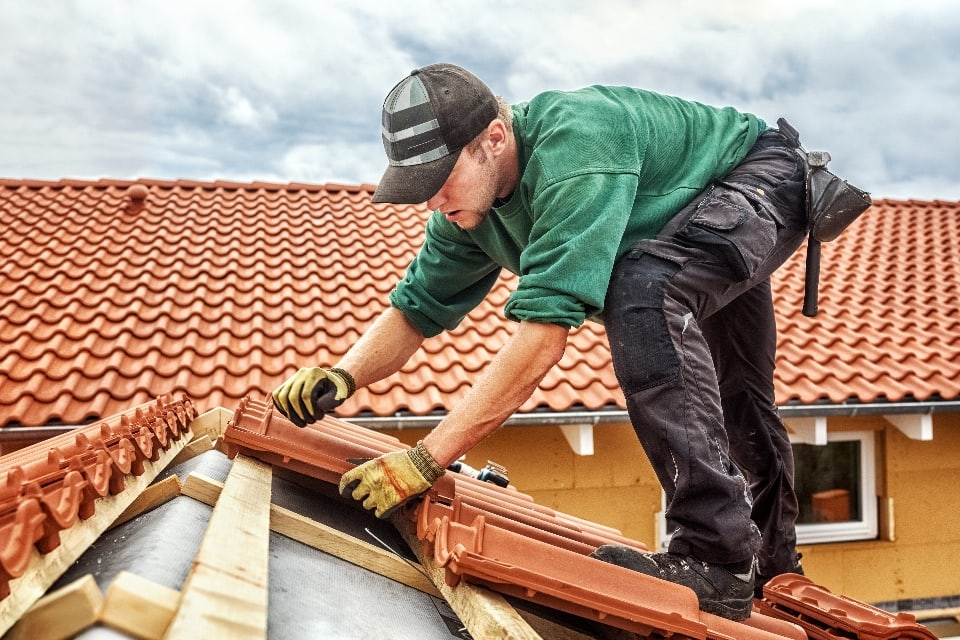 2. Read Their Reviews — Both Good & Bad
Once you've picked a select few to choose from, start reading through their reviews. A company that has a star rating any less than five means they've got a few bad or mediocre reviews mixed in—read those first. Some people just don't have good experiences, and it may not necessarily represent the company as a whole.
This is why it's essential to read through them using your best judgment based on what clients are saying. If you're reading the reviews and people are listing off things that you're looking for in a roofer, that's a good sign.
3. Look for Those Offering Free Estimates & Financing
It's stressful enough to, first of all, need your roof repaired or replaced, and secondly to find the right company to hire. You're probably worried about how this is going to work into your budget, especially with unexpected storm damage. So look for those companies who offer free estimates and inspections, so you can get some sense of relief by just getting a quote without having to sign any paperwork. Also, roofers who offer to finance can help alleviate that financial burden, and they will work with you to make sure your new roof fits within your budget. 
4. Ask Friends & Family for a Referral
If you can, you should try doing this first before ever beginning research. Put out feelers on social media or ask around to friends, neighbors, and family members who may have had a roofing job done. First-hand accounts by people you trust can be the best way to find a reputable local roofing contractor.
Plus, some roofers offer referral incentives in the form of discounts or cash rewards to those who bring in new clients. Maybe your friend would split the reward with you—*wink wink*.
5. Ask About Their Insurance and Certifications
Make sure you ask your roofer if they have workman's compensation and liability insurance. They should have these things to protect both employee injuries and any damage they may cause to your home during the roof replacement or repair. If they don't have workman's comp insurance, you may end up being responsible for any medical bills or accrued costs if their employee gets injured. It's not guaranteed your homeowner's insurance would cover these kinds of expenses. So don't immediately assume they have this kind of coverage—always ask.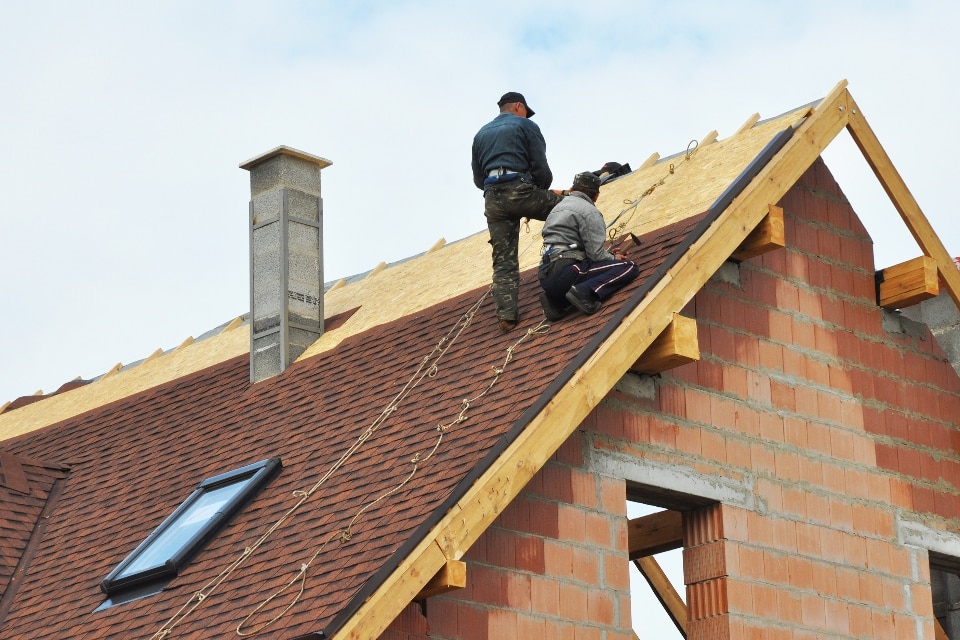 You also should be able to see any certifications they have listed on their website. Some contractors get certified based on the materials they use, and that they've gone through training to install these particular brands or types of roofing material properly. It also shows that they continually update and maintain that certification, so feel free to ask for their most up-to-date certificate.
6. Ask About Their Safety Protocols & Training
In addition to the insurance covering any accidents or damage, ask them what safety training and protocols they take for injury and fall prevention. This guide from OSHA can give you an idea of what contractors are supposed to do in regards to safety prevention and training. 
Ask them if they follow the "Plan, Provide, Train" strategy for preventing falls. They may even have OSHA compliance documents or training protocols they could share with you. As much as you want your roof repaired, you also should want it done safely, for everyone's sake.
Some other things you can do include looking up the best roofing materials and finding a contractor who uses those brands. You can also ask to see examples of their work, ask how long they've been in business, and ask as many questions as you need to before ever signing paperwork. You should never have to cut corners or settle for less when it comes to your home. 
So do your research, communicate your needs, and if you have any questions at all, please call Secured Roofing & Restoration at (407)-986-7663. We're here to help!