Your roof is one of the most significant investments you can make in your home, and it must be handled with care. This is why you want to find a reputable contractor to get the job done. But finding a contractor you can trust can be difficult as you read through hundreds of reviews and testimonials online.
When you finally narrow down your selection, there are a few critical questions to ask your roofer before you vet them for the job. We've come up with a few really good questions to ask before you officially hire a roofing contractor to work on your home. These will help you get someone who is professional, highly qualified, and won't scam you.
10 Questions to Ask Your Roofer
1 – How Long Have You Been in Business?
The length of time a business has been open can be a huge indicator of its professionalism and ability to do good work. Even if a business is new (less than 5 years), it doesn't mean they're not good, but many things can happen in those first 5 years that are learning experiences for a new business. They are still building their team, getting processes down, and are only 5 years into some of their warranties. A long-standing contractor can have a full handle on those things plus have built quite a repertoire with recurring local customers.
Contractors that have been open for decades and have maintained a steady business—often a family-owned business—have worked out all the kinks and have sustained a reputable business for that long. That is a great sign that they trustworthy, cost-effective, and highly trained, and professional individuals.
2 – Do You Use Subcontractors?
Sometimes smaller groups of contractors might have a business name and even a location, but they subcontract out a lot of work to save money. However, you are vetting the company and aren't able to know who or how they will subcontract workers for your roofing project. Subcontractors may not have gone through the same extensive training and licensing that the everyday team has.
Even when they utilize the same resource for subcontractors, they're still using a different team every time. And one thing that subcontractors don't have is the camaraderie with the contracting team, the same licenses or training as them, among other things they just won't have coming from outside the business.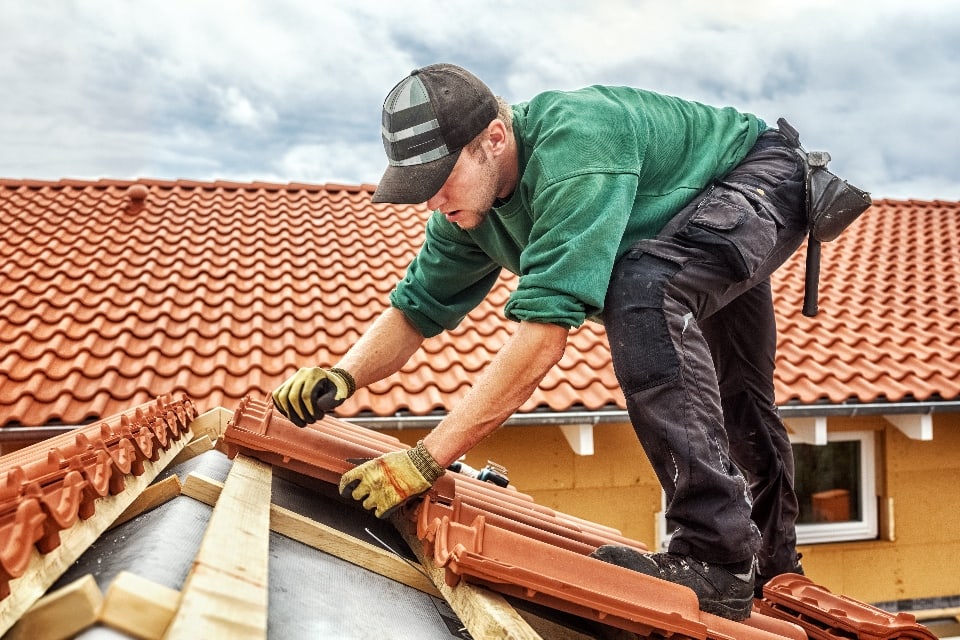 3 – Are You Licensed and Insured?
Contractors who don't maintain licensing or current insurance should definitely not be someone you hire to work on your home. They should be able to quickly and easily show you their licensure and current insurance, as well as posting it at their office and in their trucks. Keep in mind that states may have different requirements for licenses and insurance for contractors, so check with your local guidelines and laws for the exact necessary information.
When you contact a contractor for work, ask them why types of licenses they have and what sort of building codes they may need to acquire before working on your home. You can also check on those licenses for legitimacy with your local government offices to be sure.
4 – Can I See a Project Gallery of Things You've Done?
Some contractors willingly share pictures of past projects they've done and beautiful before and afters, which can ultimately persuade a customer one way or another. Plus, before and afters can show you not only the quality of work they've done but the scope of work they can do.
Maybe they only focus on asphalt shingle roofs, but when they do, it's flawless execution. Or maybe other contractors can do a dozen different roofing material installations that can broaden your horizon when deciding which material to go with. Plus, you love to see a business proudly displaying the work they've done and being excited about sharing those successes.
5 – How Long Will The Project Take?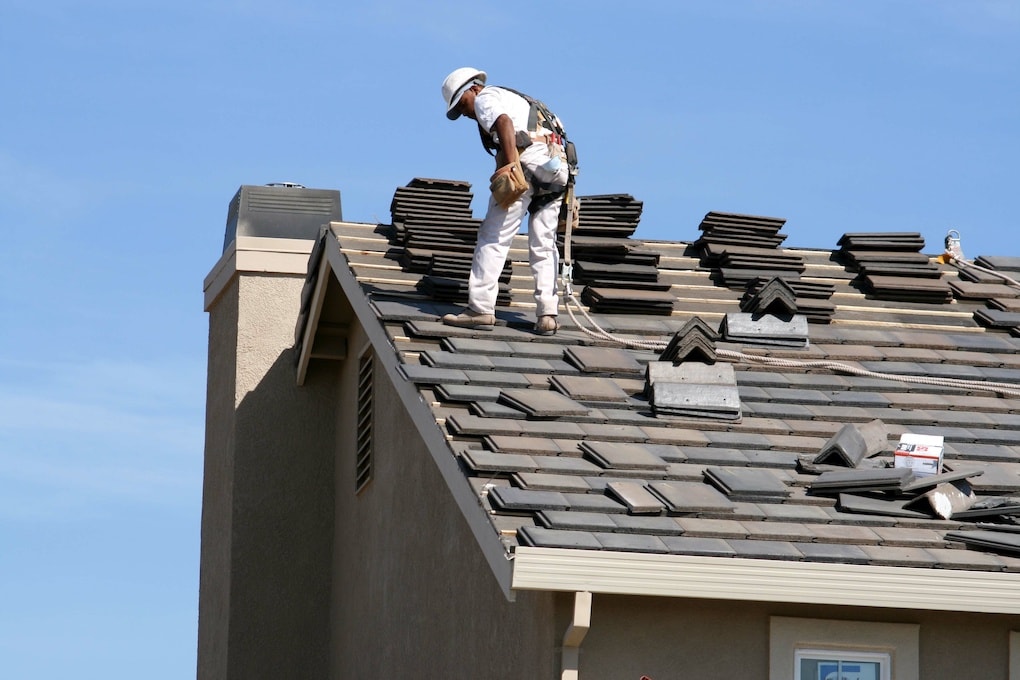 If you're on a strict timeline, going with a contractor that can't promise a quick turnaround time can be a major deal-breaker for many homeowners. For the most part, contractors should be able to install a new roof within a day and maybe an additional day for the removal of the old roof. It can also be challenging to hire a contractor booked out for months on end. If a contractor can't give you a solid timeline of how long it might take, they might be super organized, and you should tread lightly.
6 – What Warranties Do You Offer, If Any?
Material warranties come from the manufacturer and aren't exactly decided by the contractor; however, they choose which brands they work with. If they choose brands with poor warranties, you may want to choose someone with a few better options. But workmanship warranties will come from the contractors themselves.
If a contractor can proudly stand by their work and offer a multi-year workmanship warranty, that's someone to hire. A good pairing of a material and workmanship warranty for 10+ years or especially a lifetime warranty is what you should look for if you want to rest assured knowing anything that happens to your roof will be covered for years to come.
7 – What Areas Do You Service?
Choosing a local contractor should be an important aspect of their services. These questions can help weed through any out-of-state or fly-by-night contractors who will say they service all over the state, but it may mean they travel a long way, and that can put a big bind in your roofing project.
When a contractor can focus on a specific area, they really get to know the houses, landscapes, and the people. That makes them even better contractors and can help ensure they never have too far to go if something happened with materials or team members.
8 – How Do You Keep Your Team Safe on the Job?
One of the main questions to ask your roofer is how do they take care of their team's safety? A contractor who cares about their team's safety cares about the work. The last thing you want to happen is an on-the-job accident to happen while they work on your roof and be left with insurance claims or a stall in your project. Ensure the team you hire uses the proper safety precautions and equipment to make sure everyone can quickly and safely get the job done.
9 – How Do You Handle Material Disposal?
Contractors will have to use a dumpster to collect and dispose of all of your roofing materials as they tear off the old and replace it with the new. But there requires delicate care and tending to make sure that nothing gets left behind and nothing scratches your siding or any other parts of your home. You also want to ensure they will haul it away quickly and efficiently. And the last thing you want is a yard full of nails, so ask if your contractors use a magnetic roller to pick up every last nail to keep you and your kids (and your vehicle) safe from any loose nails left behind.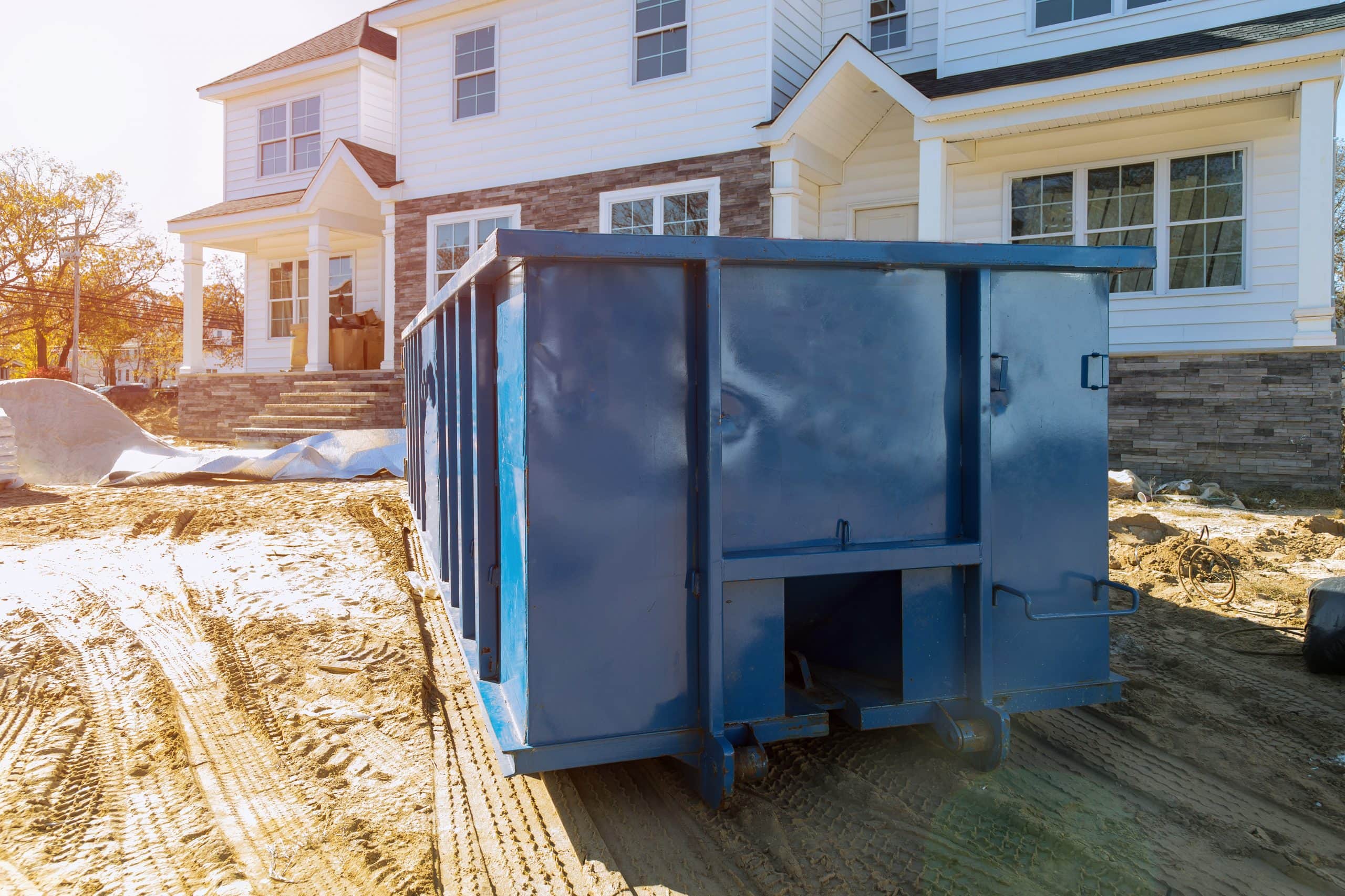 10 – Will You Protect My Landscaping?
In addition to keeping your house and yard free of debris, if you have any landscaping and bushes on the side of your house: without the proper coverage and protection, they can easily get flattened by falling debris from the roof. Tarps and scaffolding can help create vital coverage for your landscaping and plants around your house. Ensure they will be safe and secure when you get your new roof installed.
Some other things to consider when you hire a contractor include:
Watch out for contractors who ask for large down payment upfront.
Will they offer recommendations for replacing gutters, skylights, or other roof fixtures as you work on my roof?
What is included in the contract?
How many people will be in your crew?
What happens when unforeseen weather happens?
Will you work with my insurance company if I file a claim?
Do you have a single project manager who will be our point of contact?
Do you utilize any 3D design tools so we can work through different roofing colors and materials?
Overall, if you stick to these questions and listen to your gut, you can avoid any scammers and end up with a fantastic, trustworthy roofing contractor in the end. For a reputable contractor to take care of your next roofing repair or replacement, consider Secured Roofing & Restoration. We can walk you through every step of planning and executing your new roof to give you the home you deserve.