Choosing the right roofing material for your home can be a daunting task. There are dozens of different styles and types of roofs to choose from, plus the varying costs and complexities of installing. So we've put together a list of some of the best and most trusted roofing materials from an expert's opinion. We will go over the different lifespans and the pros and cons of each to help you choose the absolute best option for your investment.
Asphalt Shingles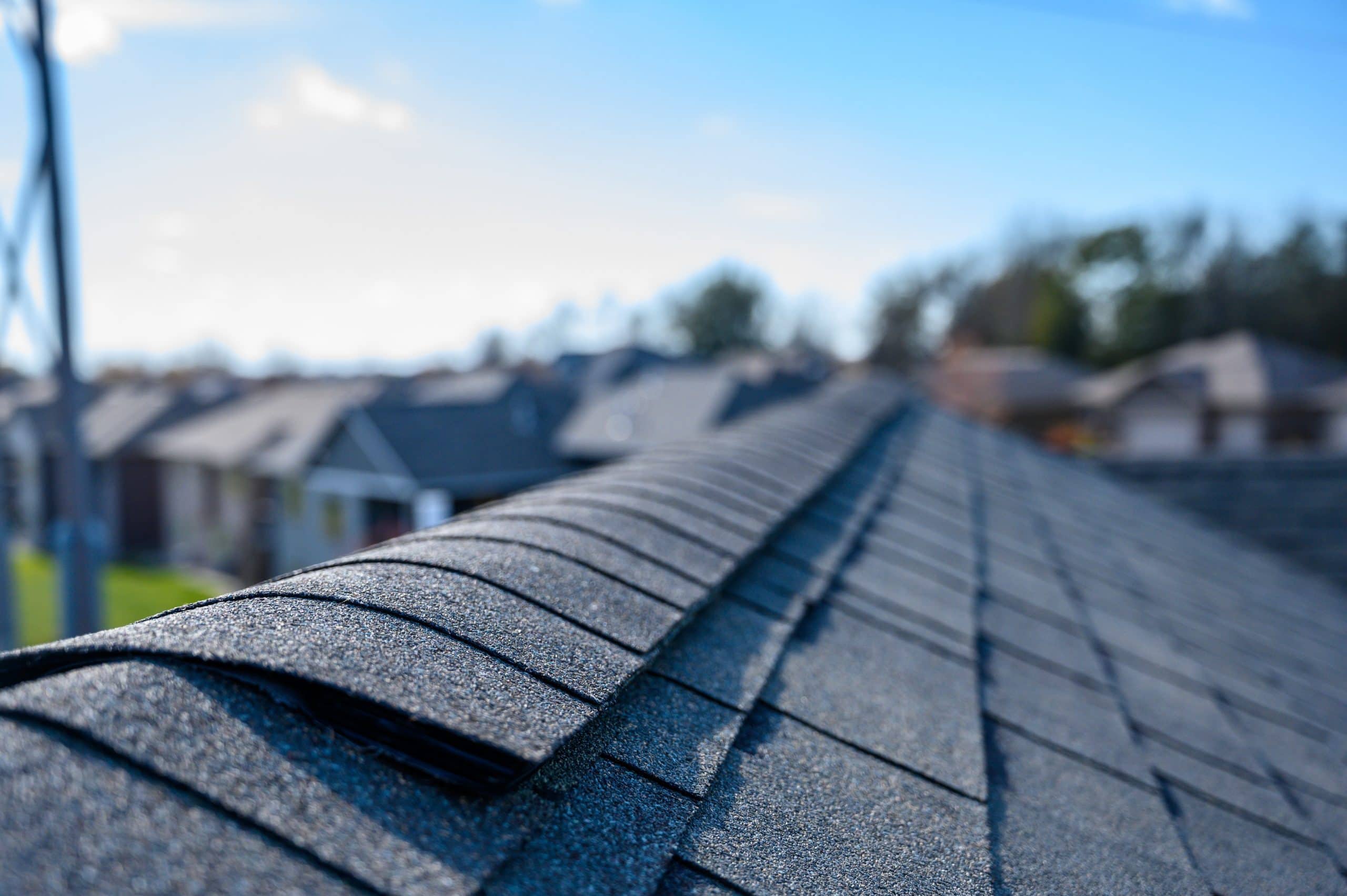 Asphalt shingles are probably the #1 most commonly used roofing material in America. Drive down any street, and you'll see dozens of homes with these simple but durable and attractive shingles. Asphalt shingles are made of organic materials like cellulose fibers and inorganic materials like glass fibers. They come in an endless array of colors and can match just about any look you're going for. Benefits include:
Lightweight material
Strong and durable
High fire rating
Energy-efficient
Easy to install
Great warranties
The life span of asphalt shingles is anywhere from 15-30 years, depending on the type of asphalt shingle installed. The two most basic forms are 3-tab and dimensional shingles, dimensional lasting longer by at least 5 years. Asphalt roofs are also one of the most affordable, which explains why they're most common. They will run about $2 to $5 per square foot, depending on the manufacturer. They are easy to maintain, and if you ever need a repair, it won't cost an arm and a leg to get the job done.
Asphalt Roll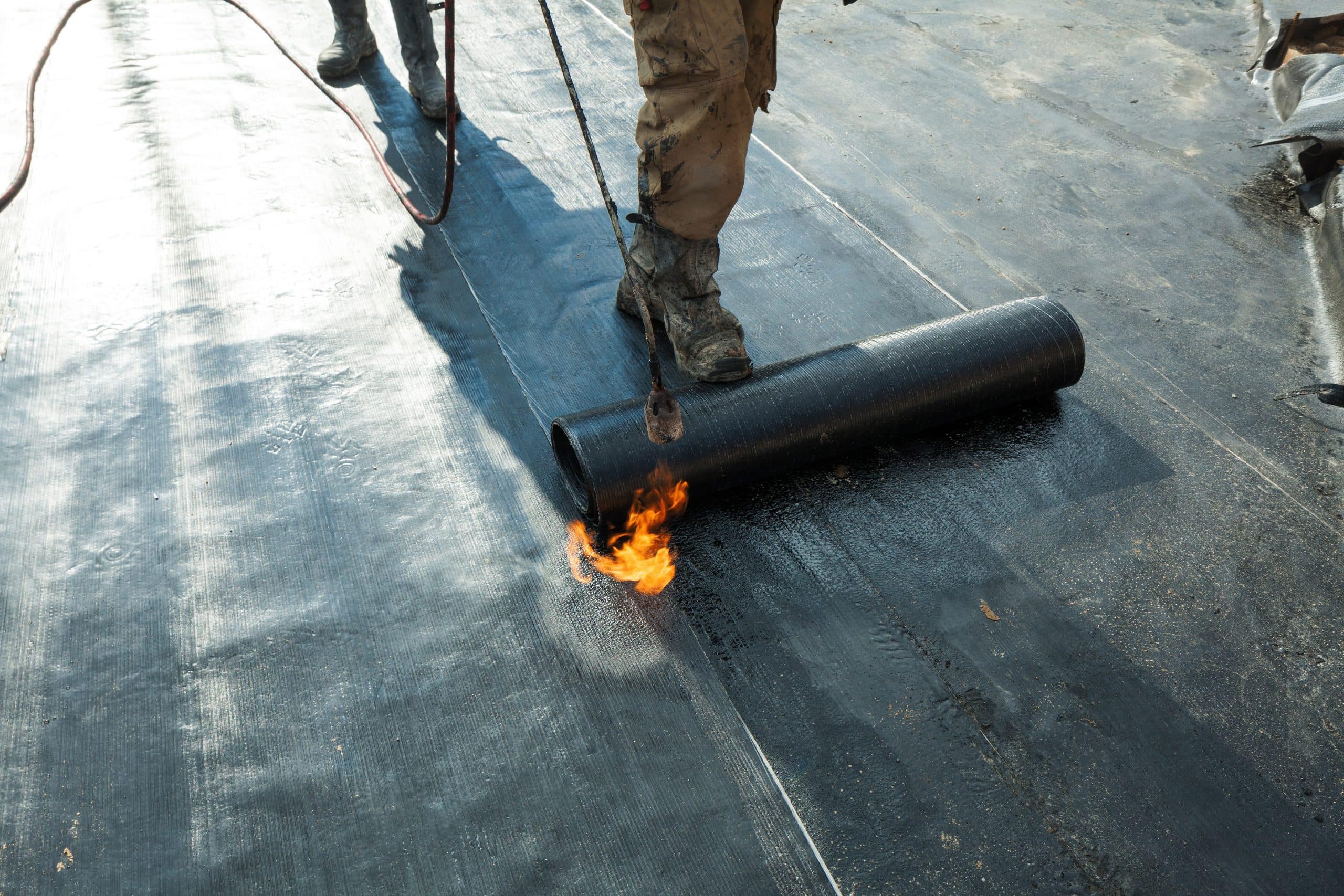 An asphalt roll roof is made of the same materials as asphalt shingles but comes in rolled sheets. This type of roofing material is very DIY-friendly and only recommended for low-pitch roofs like sheds, garages, and porches. It's not recommended to roof your average high-pitch roof with this type of material. It has a short lifespan (5 to 10 years) but is a great option for the DIY homeowner who wants to have a simple-to-install roof to protect their small backyard shed or lean-to. At around $2/sq. Ft., an asphalt roll roof can get the job done for a fraction of the cost.
BUR (Built-Up Roofing)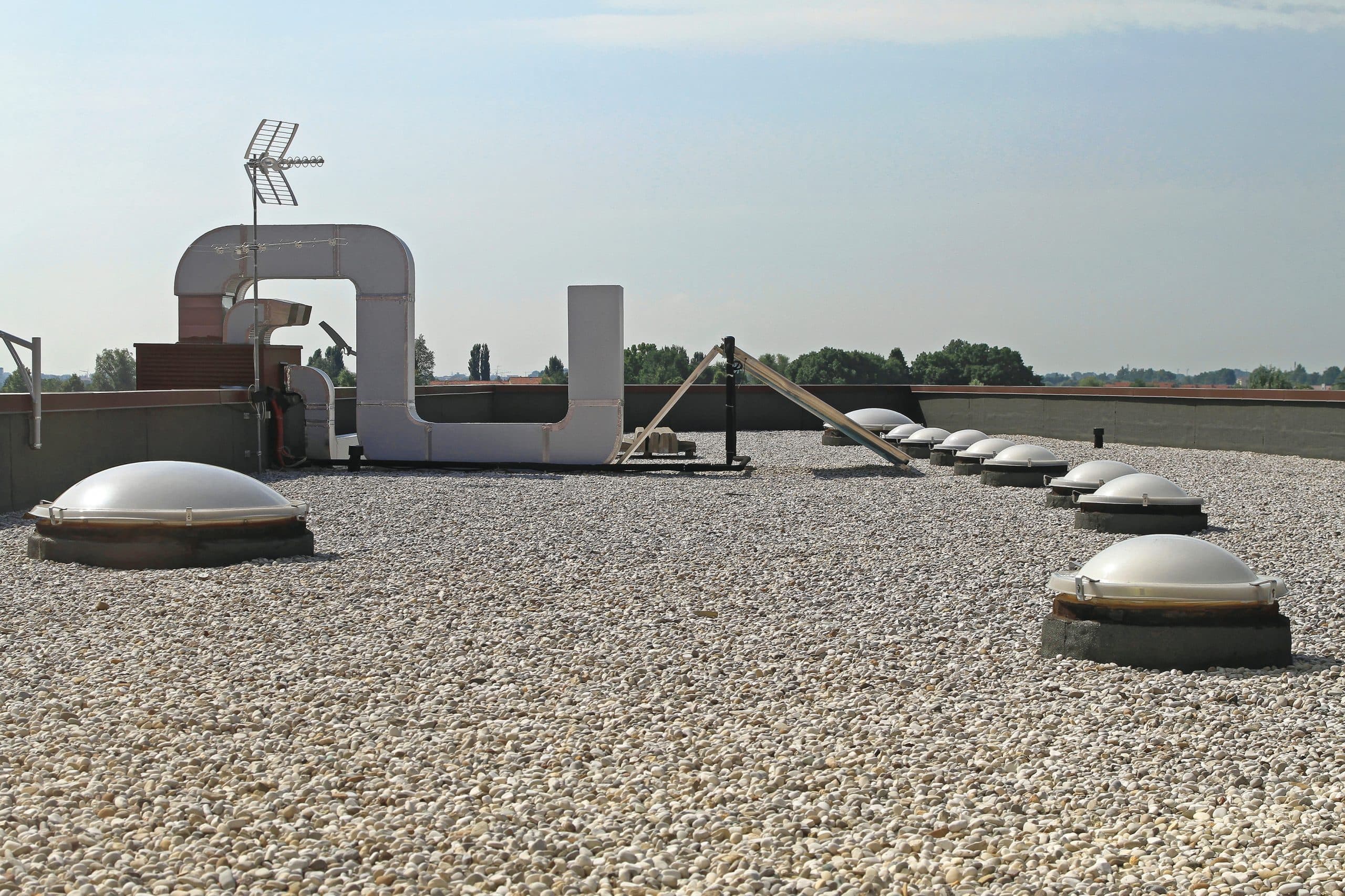 Another flat roof type of material is BUR or Built-Up Roofing. BUR roofs are comprised of alternating layers of felt, fiberglass, hot tar, and other waterproof materials. It is exclusively used on flat or very low-pitch roofs and is quite inexpensive to install. It's a good-to option for many commercial properties with a flat roof and wants a nice waterproof roof option. Thanks to the hot tar, it is quite a smelly process to install but can be done quickly and easily.
The lifespan of BUR is around 20 to 30 years but can last even longer with the proper maintenance. Maintaining this type of flat roof includes regular cleaning to ensure no debris sits on the roof and compromises its integrity, and also regular inspections to make sure it's in good shape. One of the biggest benefits of this type of roofing material is its fire resistance, making it ideal for places like apartment buildings to keep people safe. BURs cost around $4 per square foot on average, making it an easy investment for many commercial properties.
Wood Shingles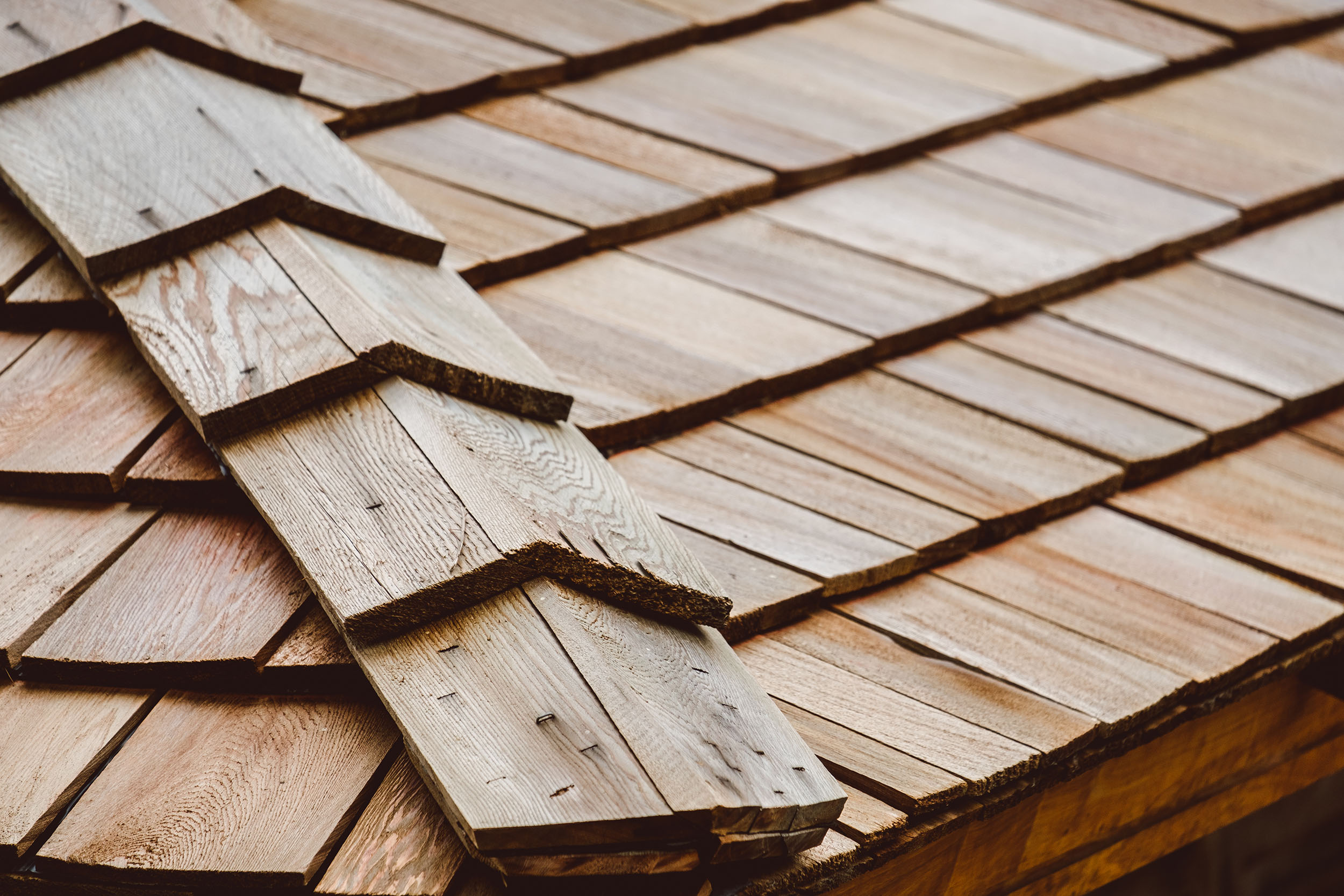 Wood shingles are made from wood such as pine or cedar that have been cut into wedges so they can easily overlap and lay on the roof in even rows. They are truly one of the more beautiful types of roofing materials but are also expensive, high-maintenance, and cumbersome to install. They are definitely not DIY-friendly and are not recommended for areas that experience seasonal wildfires.
However, wood shingles can last 25, 35, or even 50 years if they are well maintained and cared for. Keeping them free of debris, moss and replacing damage as soon as it occurs can save your wood shingles and make them last for as long as you own your home. They cost on average $9-$10 per square foot, so if you're going to invest, make sure it's the appropriate material for your area, and if so, you should be in great shape.
Wood Shakes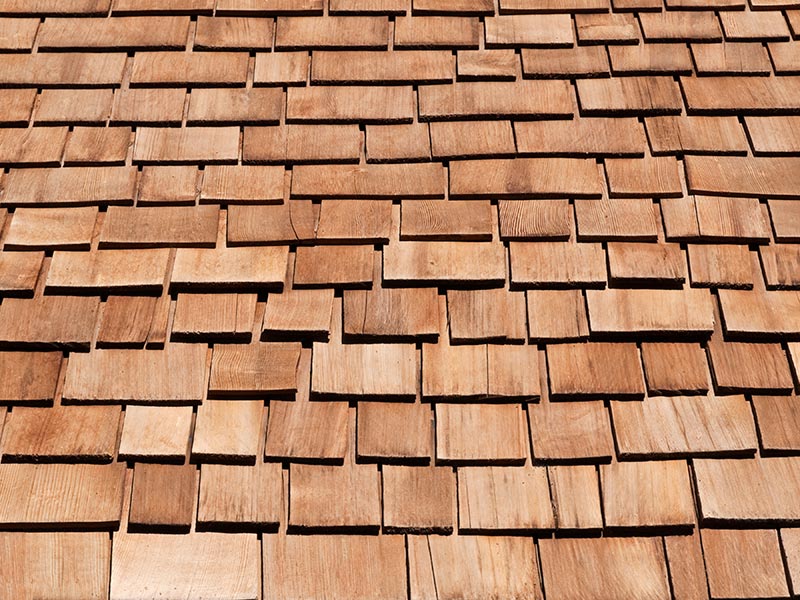 On the other hand, Wood shakes are the better option for wood if you're going that route. They are thicker and more durable and made of beautiful cedar that will age gracefully. It's also commonly treated to be resistant to insects, pests, weather, and the sun's rays. These are even more costly than the wood shingles at around $13/sq. Ft. but the benefits of a long lifespan and boosting your curb appeal with minimal maintenance can be critical to your investment in your home.
Standing-Seam Metal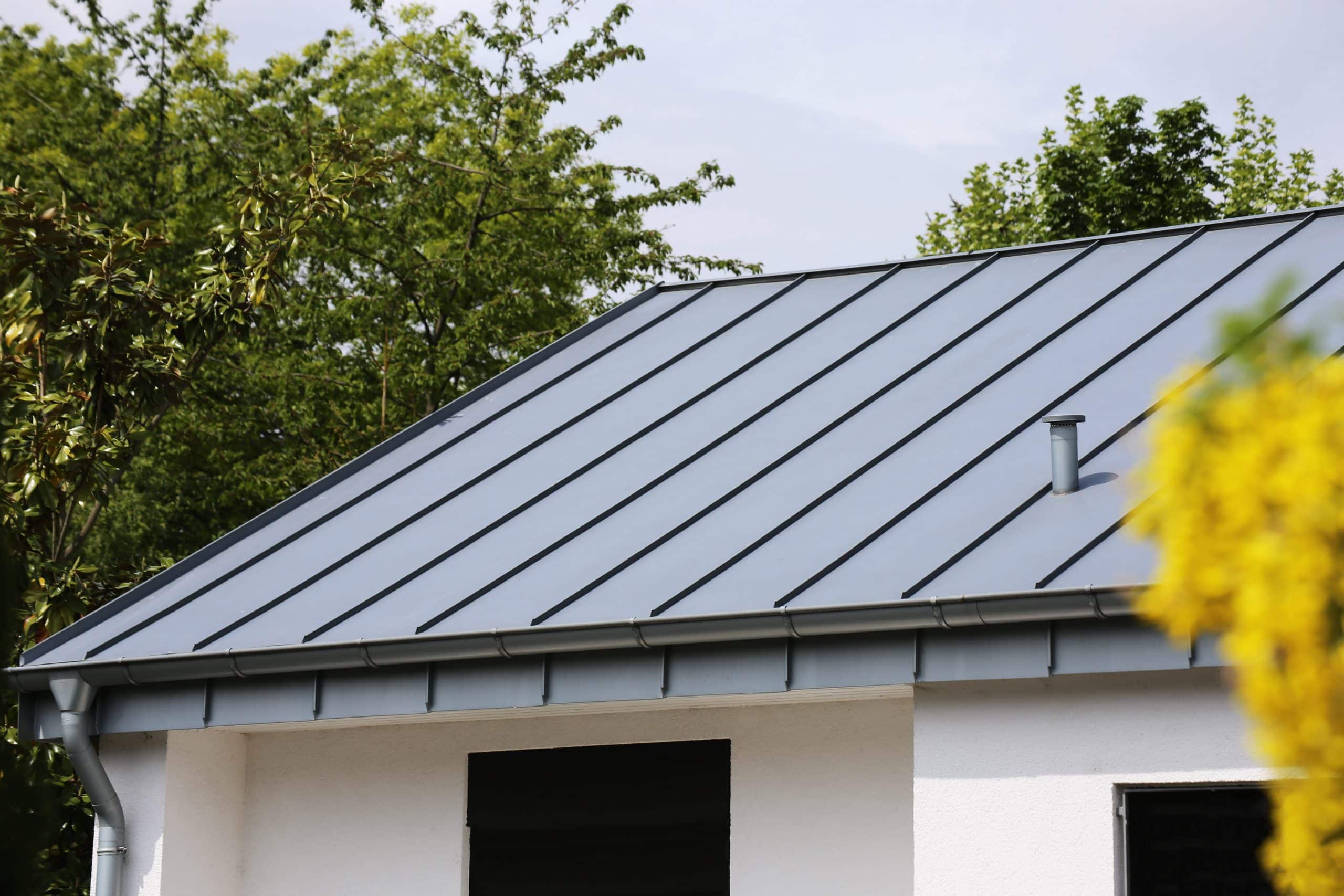 Metal roofs continue to grow in popularity as homeowners learn of metal's immense benefits and as they shift into more residential-friendly styles and colors. A standing-seam metal roof comprises large metal sheets or panels that lay perpendicular to your roof's edge and seem to overlap with edges, making for a nice sleek look on your roof. They definitely require some expertise when it comes to installation, but if you're going to go with a complex roof, metal is a great option.
The cost of standing-seam metal roofs varies greatly depending on the type of metal used. For example, steel or aluminum panels will cost between $9 and $11 per sq. ft. on average. Zinc will cost between $12-$14 per sq. ft., and copper is the most costly at around $18 per sq. ft. on average. However, the lifespan of these roofs can last 50+ years, saving you tons of money in the long run because chances are you will only replace your metal roof once.
Metal Shingles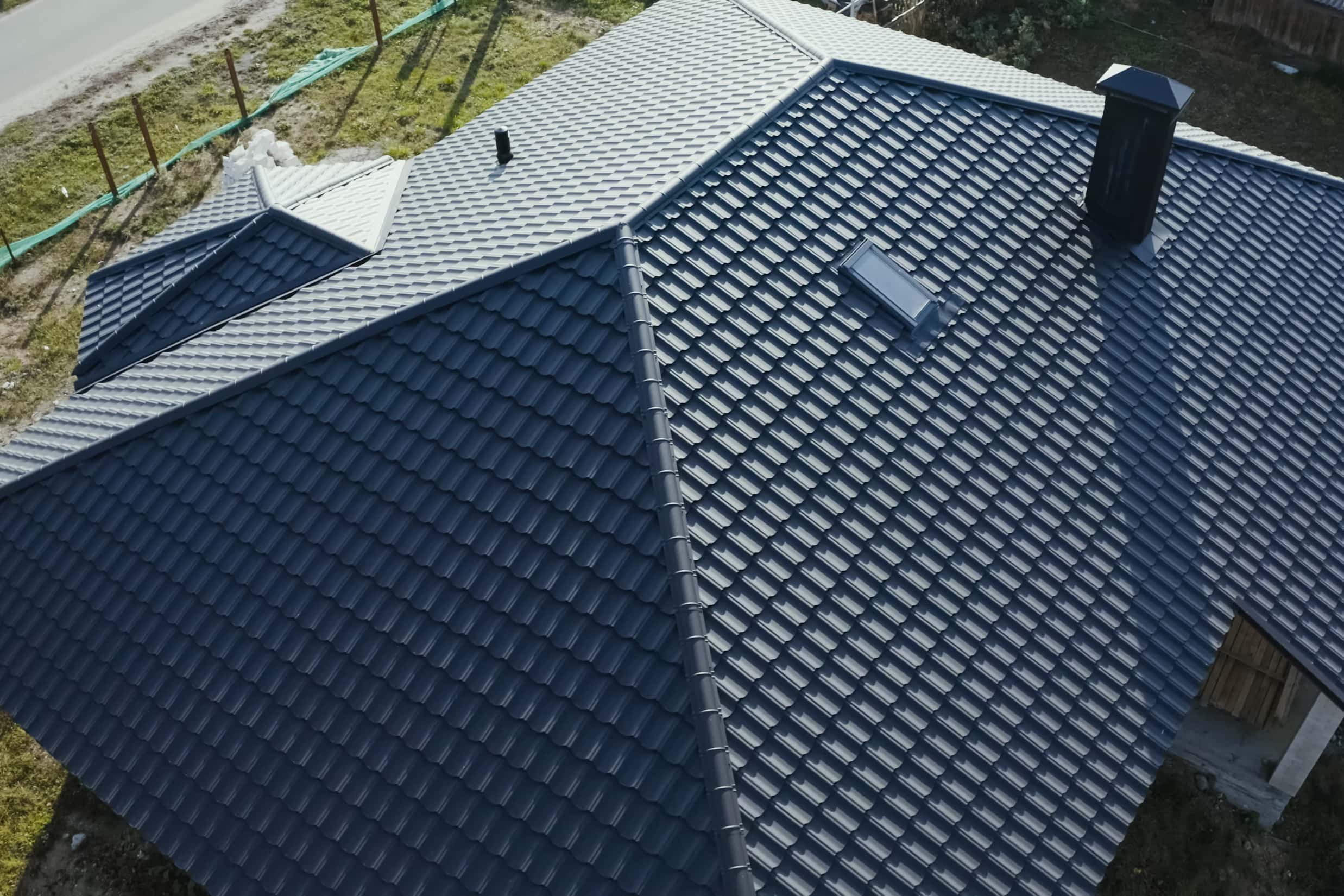 For a more modern look, metal shingles have become the go-to option for metal roofing instead of the standing-seam look. It's amazing the work done to manufacture metal shingles that can look like regular shingles, but with the incredible benefits of metal roofing. In general, metal roofs are going to give homeowners one of the biggest returns on investment, especially if you are looking to sell in the future. The benefit of having a metal roof on your home means never having to face a re-roofing project for as long as you own the home, most likely. Metal shingles will have a lower upfront cost than the standing seam at around $9 per square feet and will go with more styles of homes than the standing-seam metal panels might. Definitely worth the cost!
Clay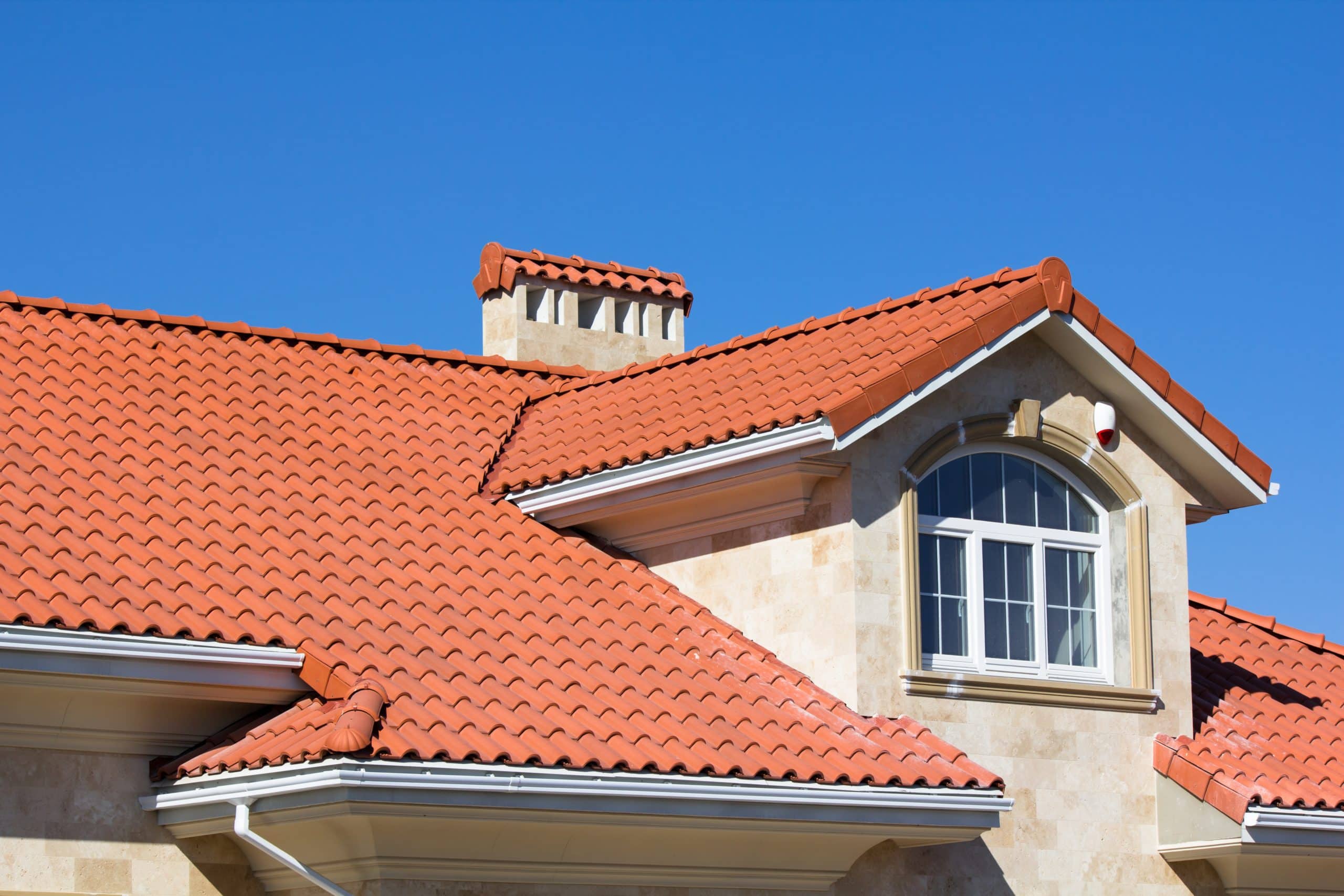 Traditionally, clay tiles will be made of terracotta and found predominantly in the Southwest region of the United States, where the weather is dry and warm. There are also ceramic and concrete clay tile roofs that share similar durability and lifespan as terracotta. Clay tiles lay in an overlapping pattern creating a beautiful, unique look that is super strong and durable. They are also very heavy and require a home's structure to withstand the roof's weight, especially on larger homes.
A clay tile roof can last up to 100 years! And the one thing that can really degrade your clay roof is if a tile gets cracked or falls off. If you can manage to keep it safe from large debris and keep from walking on it, you should be in good shape. At around $10 to $20+ per square foot, clay tiles are one of the most costly roofing materials, but the payback is huge. If you know your roof will last 100+ years, that ROI is incredible and can offer up quite the value to your home when the time comes to sell.
Slate
And last but not least, slate: a.k.a. the forever roof. Slate gets the name "forever roof" because it can last practically forever. With a lifespan of 100+ years, slate roofs have been one of the oldest forms of roofing material used across the world. Thanks to its natural properties of stone that make it very strong and impervious to weathering, it's the choice if you're looking for longevity as well as beauty. The one downfall is its incredibly high cost. Slate roofs can cost as much as $80 per square foot, but rightfully so. They are very heavy and require an expert installation team to get the job done. But when it is complete, it will never have to be re-done.
These are just a few of the many options of roofing materials out there for homeowners. But these 8 types have proven time and time again to be durable, stable, long-lasting, and provide homeowners with a roof they can be proud of and get the most out of their investment. After all, the roof of your home is one of its' greatest attributes and is what protects you and your family from the elements—it should be the biggest investment you make. If you're ready to get started on your roof repair or replacement, contact Secured Roofing and Restoration to get the job done right.