Buying a home is a huge life decision and should be handled with care. There are some vital steps to take before you set out to buy a home, especially if it is your first home buying experience. We've summarized a few key things to check off your list as you begin the journey of finding your new home. Eliminate unneeded stress and worry with this simple home buying checklist.
Do a Financial Analysis
When the time comes to buy your home, you're going to have to hand over a lot of financial information to the bank and your mortgage lender, and it's a good idea to do a thorough analysis of your finances on your own before you head to the bank.
With the average price of a home in America being around $285,000, chances are you will be taking out a mortgage to pay for your house. So getting to know your finances super well before you attempt to navigate such a large mortgage and budget can definitely save you from a lot of stress down the road. Gather your credit scores, your savings, checking, credit cards, debt-owed, etc., and have it handy for when you apply for your mortgage loan.
One of the first things you can do is do research about how much money you should put down, which obviously, the more you put down, the lower your mortgage payments would be. But you could also qualify for FHA or First Time Home Buyer loans at a much smaller down payment. Do your research, analyze how much money you have, and use an online mortgage calculator like this one to help determine what you might be able to afford and save for.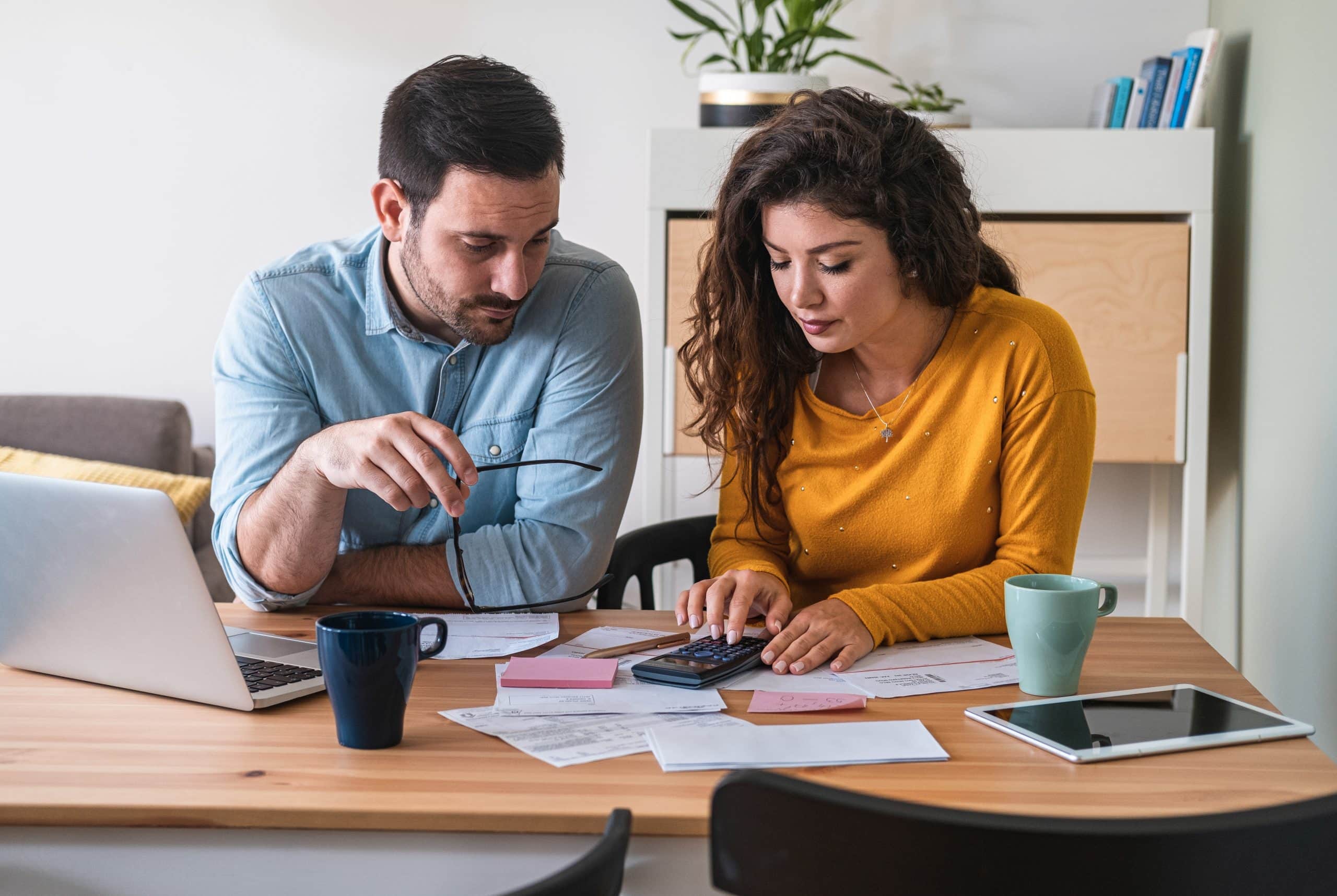 Set a Solid Budget
Once you've done a little financial research and analyzed your financial status, you are going to have a much better idea of how much your budget should be, and you can begin a little more in-depth planning. Setting a solid budget will be vital to making sure you don't buy a house you can't afford and face financial stress right out of the gate.
Your budget needs to include all of your debt payments, monthly bills, groceries, entertainment, etc., of course. But now, you will include your potential new mortgage payment. You can build out a few scenarios based on how much you want or can spend on your new home. The big difference between setting a budget as a renter and as a homeowner is that you need to account for homeowner's insurance, property taxes, and a nest egg for home repairs and surprised that you never had to worry about before.
Talk to the Pros
If you are struggling to put together a good financial picture or a solid budget, head to the bank and talk to a lender in person. Your bank should offer you free financial services like that, and you can get advice from them about financial planning and steps to take before you apply for your mortgage loan. They've seen every scenario and can help hold your hand through these complicated steps.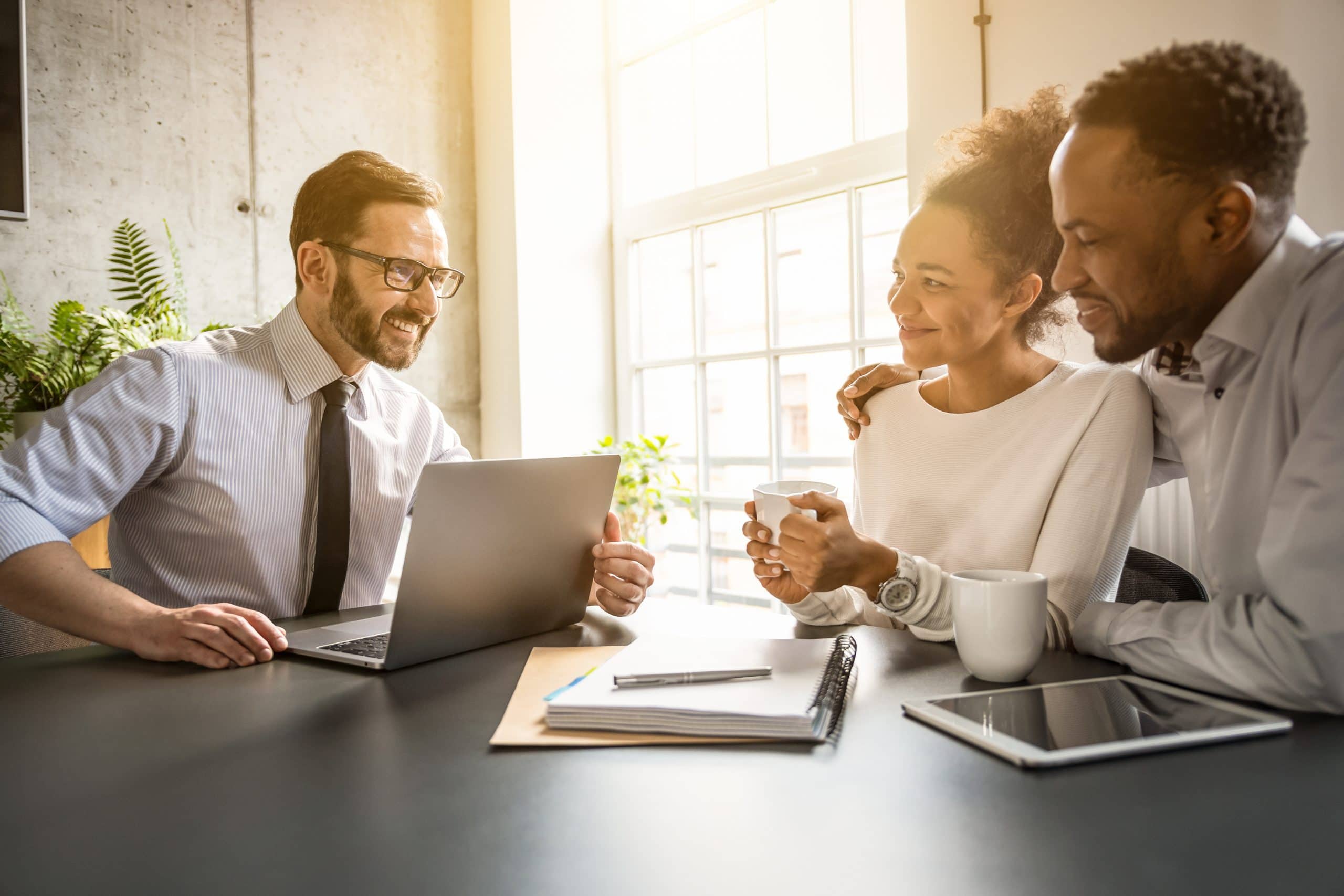 Get Pre-Approved
These lending officers can also help you get pre-approved when the time comes. Pre-approval helps let you know how much house you can afford and is essential to speeding up the process as you are looking for homes. Your pre-approval helps your realtor narrow down the homes you can afford, and then if you want to make an offer, you can get through that process much faster with a pre-approval. It skips a few steps at the beginning of your mortgage application.
Find a Reputable Realtor
Now comes the time to find yourself a realtor to help you during this process. And when you think you might be able to handle house hunting on your own, trust us when we say a realtor is going to be your best bet to find your dream home. And believe it or not, but there is actually a difference between realtors and real estate agents. Real Estate Agents assist in the process of buying and selling homes, as you know. Realtors are leveled up as active members of the National Association of Realtors.
Finding a local realtor in the area, you're looking to move to rather than the area you currently live in can be super helpful. They know the ins and outs of that area and can answer any questions you may have regarding schools, proximity to entertainment, property taxes, etc. And you should also expect to pay a certain amount of closing cost fees to your realtor. On average, the fee for a reputable realtor sits around 6% commission.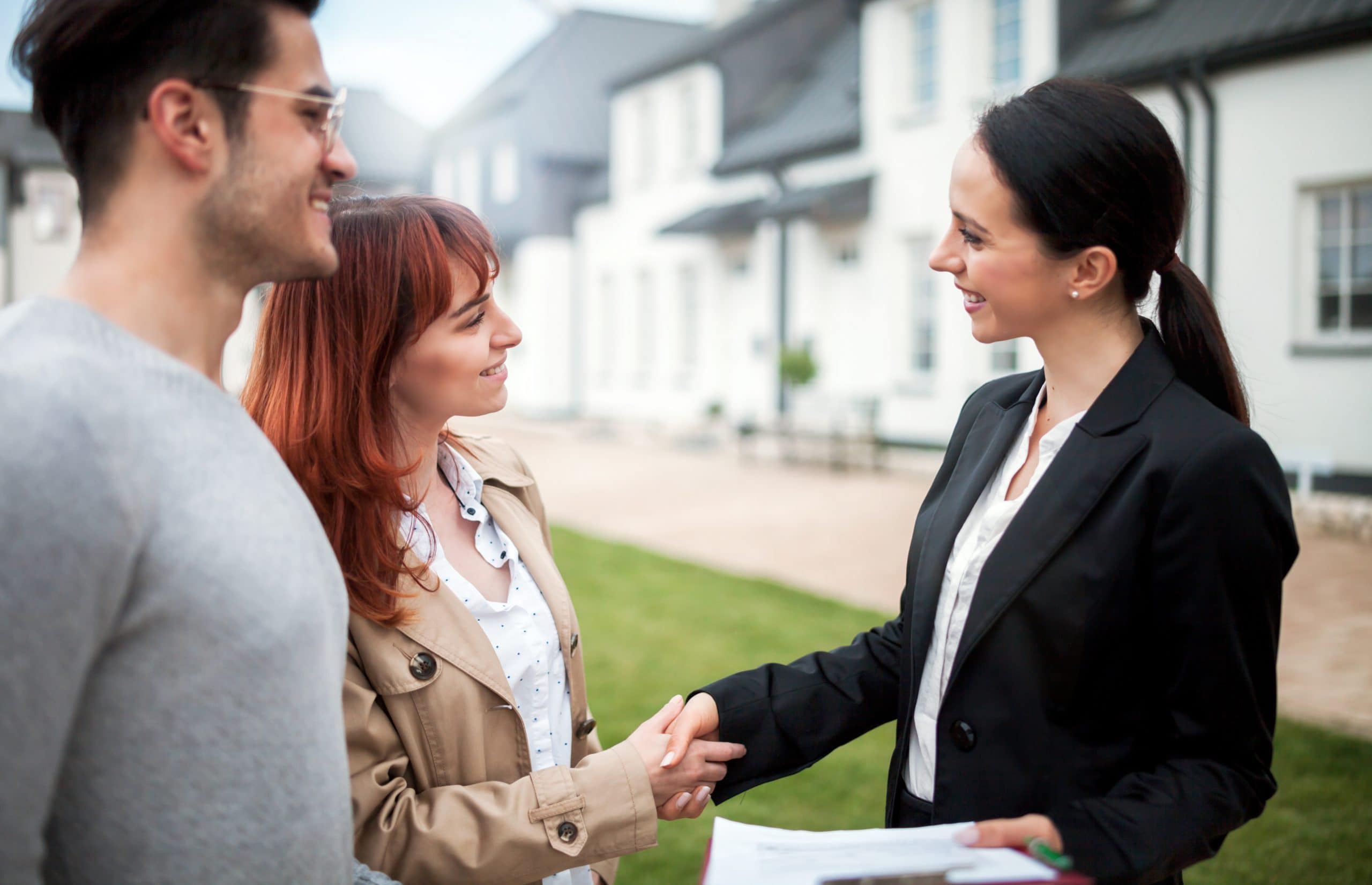 Start House Hunting
Once you have your realtor and you've been pre-approved, the fun part can begin! Your realtor will be a huge help when it comes to finding homes within your budget and checking off all of your boxes. However, you can still do some of your own hunting, find open houses in the area, and let your realtor know when you think you've found the one. They will be vital in finding the right places to see, but you'll be the one who knows for sure when you've found the one, and only you know what kind of wiggle room you're willing to make to get that perfect house.
Put in an Offer
When you believe you've found the one, you and your realtor will work together to put in an offer. A few things are critical to putting an offer in on a house. There are a few steps to take when the time comes to make an offer:
Decide how much to offer based on how long the home's been on the market, comparable prices in the area, any necessary repairs, and how much other parties have offered.
Layout your contingencies. Contingencies are clauses in your contract that allow you to pull out your offer and walk away with your initial deposit based on certain factors. People will often make contingencies for the inspection, financing, the title, etc. If anything should arise during any of those things that don't meet certain criteria (particularly the inspection), you can walk away.
Offer your earnest money or escrow money. This is different from your mortgage down payment and helps solidify your offer to the seller. Typically, potential buyers will put no more than 2% of the home price down as their earnest money. It basically sets your place in line and helps get the process started of selling you the home. The more you put down, the better your chances are to get that SOLD sign hung up.
Write out your formal offer letter. Include all of the details from earnest money to contingencies and the dates you would like to move in.
Negotiate the price or terms. The seller will either reject, accept, or counter your offer, and this is when you and your realtor will set out negotiating the terms of the sale. Once the seller finally accepts your offer, with all terms included: congratulations, you're a homeowner!
Set Up Your Financing
An approved offer letter from the seller means it's time to get your financing arranged. You can reach out to your mortgage lender and get your actual mortgage application started. This process is when it's important to have all of that collected financial information early on. The lenders or underwriters will require a lot of information to get your loan completed. All of that info at the beginning can help speed up the process and avoid any stalls due to missing information.
This will also be a good time to get your homeowner's insurance coverage set up, whether you go with your current car insurance bundle or somewhere new. It will be vital to get your insurance coverage in place before you move in.
Get a Comprehensive Home Inspection
Next, set up a time to get your full home inspection. If this was one of your contingencies, this is very important to get it done quickly so that you aren't left upstream without a paddle should the deal fall through and you are back to square one. Here are some tips for finding the right roof inspection service.
Set a Closing Date
Once your financial stuff goes through, your home passes all the inspections, and everything is signed with dotted is and crossed ts, it's time to set your closing date. You've finally made it to the end of the line, and the home is yours! Closing dates can be decided upon early in the process as you negotiate with the seller, or they may be contingent on everything going through first.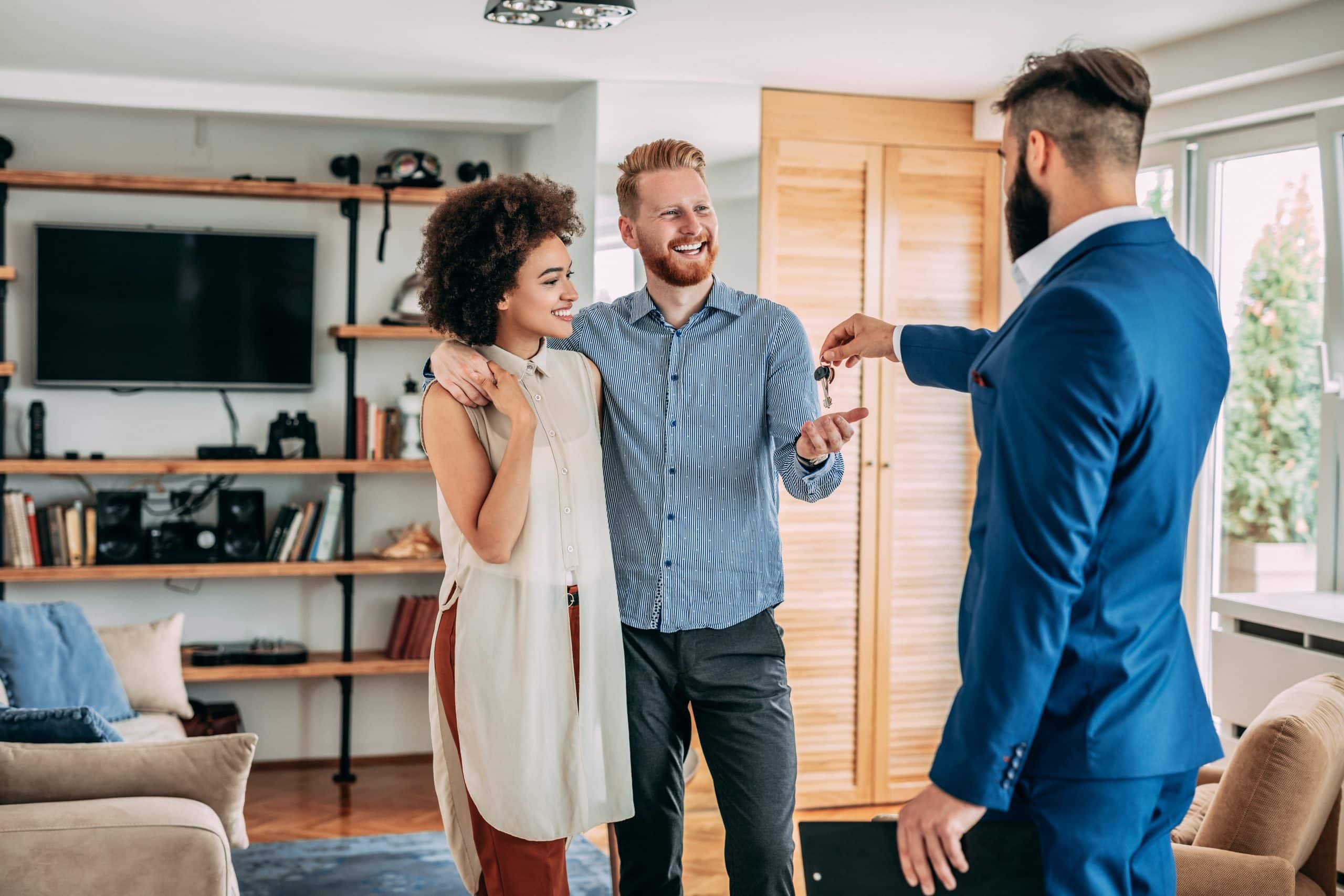 Following these steps can help ensure a streamlined, stress-free process to finding your dream home. When the time comes to make any updates or schedule your roof inspection, give Secured Roofing & Restoration a call!