Beautiful Florida boasts endless outdoor adventures, parks, attractions, and beaches. While Altamonte Springs sits a ways from the ocean, there is still so much to do in the area that you can't find anywhere else.
Today we're listing some of our favorite parks and outdoor attractions throughout Altamonte Springs, where you can spend beautiful days jogging, picnicking, or just hanging out.
Lake Lotus Nature Park
Address: 1153 Lake Lotus Park Rd, Altamonte Springs, FL 32714
Lake Lotus Nature Park is a 150-acre nature preserve in Altamonte Springs. This nature preserve has helped protect so much of the area's beautiful ecosystem while also allowing people to enjoy the scenery safely. Lake Lotus Nature Park has a raised boardwalk, picnic pavilions, a fishing pier, playground, education center, and more—making it a hit among locals and families to enjoy.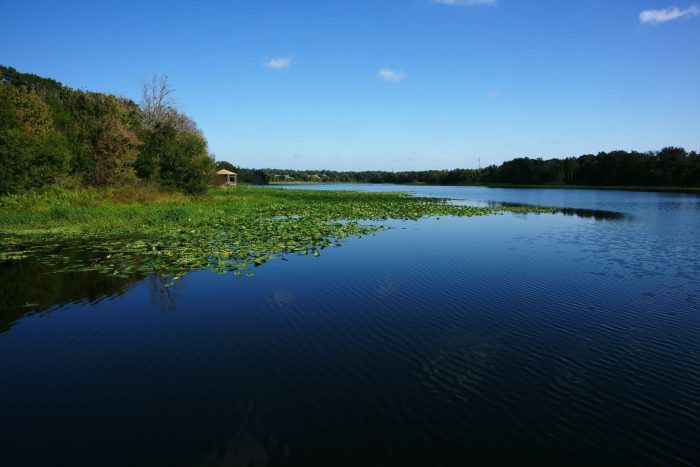 Cranes Roost Park
Address: 274 Cranes Roost Blvd, Altamonte Springs, FL 32701
Uptown Altamonte Springs is home to great shopping, including the Altamonte Mall, delicious restaurants, and the small but scenic Cranes Roost Lake. Just south of the lake is Cranes Roost Park: a small 45-acre park with walking paths, a 62-foot tower, and an amphitheater. Cranes Roost Park is Central Florida's premier outdoor event venue hosting weekly, monthly, and annual events at the amphitheater and surrounding park.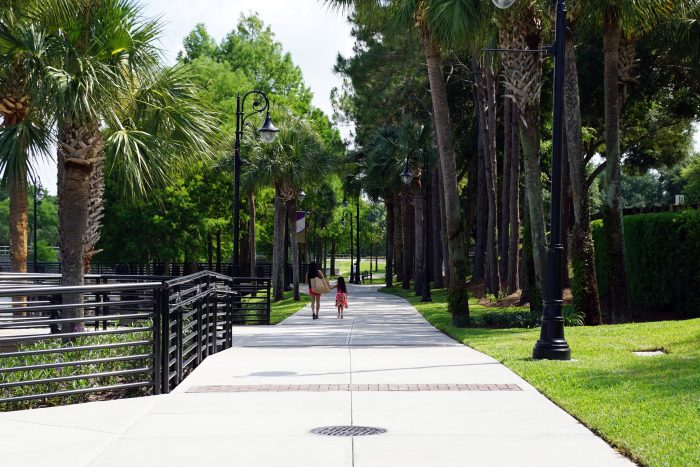 Sanlando Park
Address: 401 W Highland St, Altamonte Springs, FL 32714
If you're looking for a place to enjoy or play tennis, basketball, racquetball, and more—check out Sanlando Park. This recreation park opened in the late 70s with six tennis courts, which quickly grew into 25 by the mid-80s. Sanlando Park also holds many awards for its facilities, including the United States Tennis Association National Tennis Facility of the Year award in 1985 and USTA Florida and USTA National "Organization of the Year" 2010.
In addition to hosting tennis events, tournaments, and fundraisers, they are also open to the public. So if tennis isn't your thing, you can also enjoy some sand volleyball, wallyball, or take a stroll through their nature walk trail.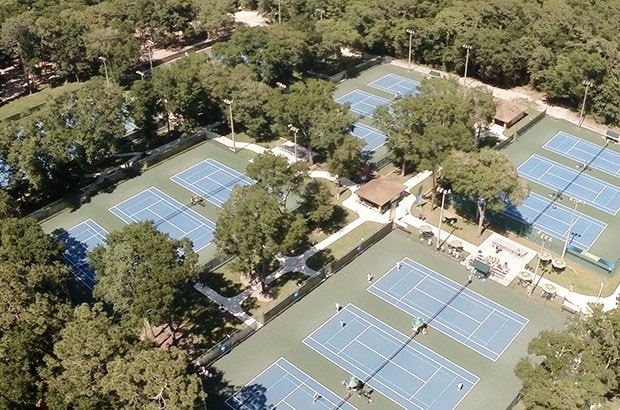 Secret Lake Park
Address: 200 N Triplet Lake Dr, Casselberry, FL 32707
Secret Lake Park isn't exactly secret, but it houses three different lakes to enjoy! This spot is unique because it truly has everything you could want in a park. It has a boardwalk throughout the park, three lakes, two fishing piers, multiple pavilions, a playground, a rec center, and tons of recreational activities from basketball courts to tennis courts and a baseball field.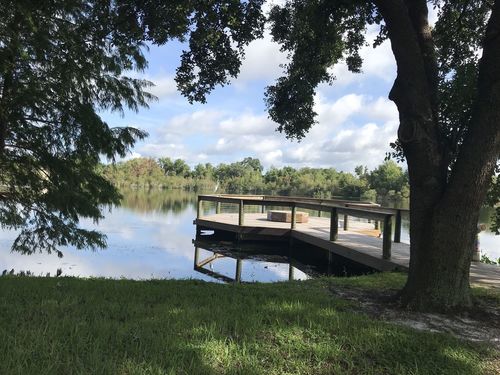 San Sebastian Trailhead & Seminole Wekiva Trail
Address: 371 San Sebastian Prado. Altamonte Springs, FL
San Sebastian Trailhead gives avid hikers access to the gorgeous 14 mile Seminole Wekiva Trail. This trail is one of the showcase trails in the area thanks to its mileage and accommodating to people of all levels of hiking and ability. People can take a short loop on the trail for scenic views or make the whole loop for some great exercise among some gorgeous scenery.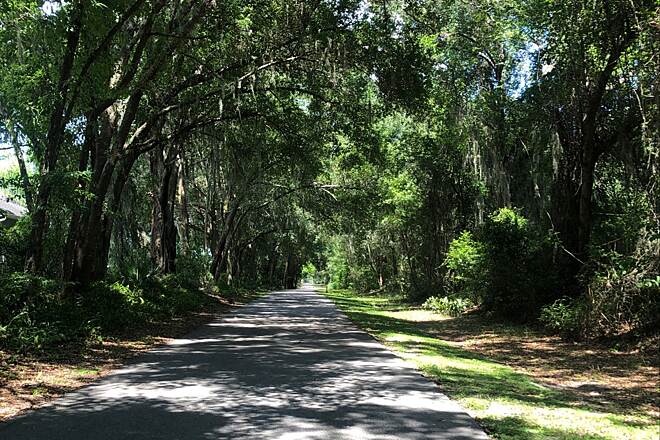 Hermits Trail Park
Address: FL-436 & Hermits Trail, Altamonte Springs, FL 32701
Hermits Trail Park is a small neighborhood park in Altamonte Springs that is the perfect spot to take your kids to play on the local playground. This park has tons of trees for shaded, safe play, and some large picnic pavilions where you can hold birthday parties and family events. It's one of four local neighborhood parks that make fun for the whole family, including Lake Orienta Boat Ramp, Turnbull Park, and Sunshine Park.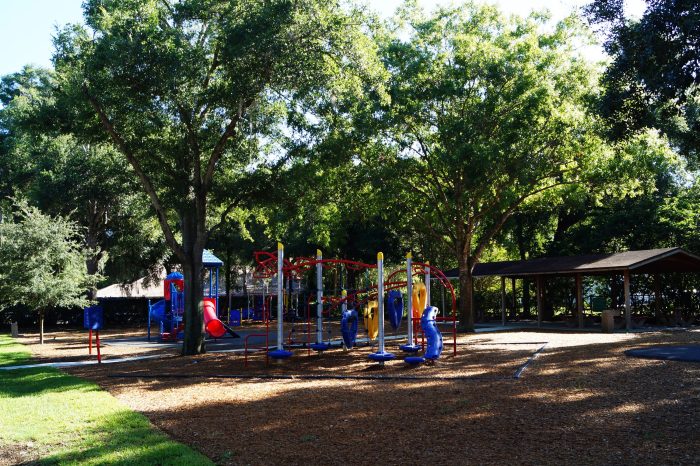 Merrill Park
Address: 985 Merrill Park Dr, Altamonte Springs, FL 32714
Merrill Park is a popular leisure and family spot with dozens of amenities for people in Altamonte Springs. This park hosts the Altamonte Girls Fastpitch Softball program and local beach volleyball leagues. In addition, for public use, there are also three softball fields, three volleyball courts, two picnic pavilions, a fun playground, an exercise trail, and three batting tunnels.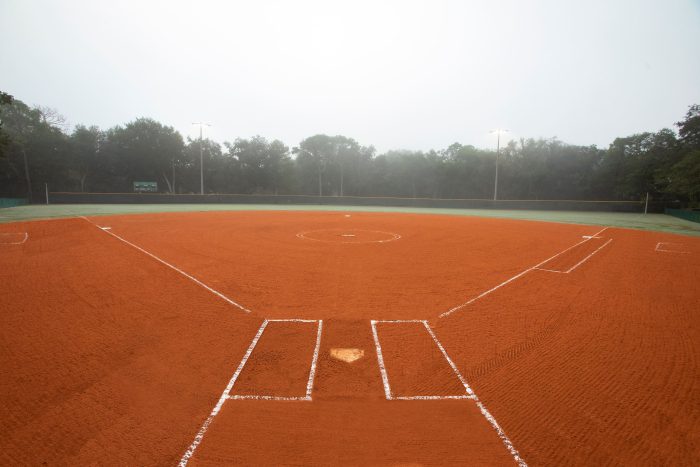 Westmonte Park
Address: 624 Bills Ln, Altamonte Springs, FL 32714
Westmonte Park is yet another small but boastful park that features an outdoor pool, a playground for the kids, and baseball, basketball, and tennis facilities. The park is one thing, but the recreation center within the park is truly the place to be if there's ever lousy weather and the kids need something to do. The rec center houses the outdoor pool and features a 4,695 sq. ft. multi-purpose room, therapy pool, playground, picnic pavilion, and more.
No matter what sort of outdoor adventure you're looking for, you'll have no problem finding it in Altamonte Springs. Between the local playgrounds, beautiful trails, and education centers across the city's parks—there is truly something for everyone in the family.
While you're out of the house visiting the local parks, why not get some roof work done? Our team can do most roofing jobs within the day, so after a day of fun in the sun, you can come home to a finished roof with no hassle to you. To get started, simply reach out to Secured Roofing and Restoration—our experts are standing by!