When you're looking to buy a home, whether it be your first or second home (or third), chances are you've done all sorts of research. You know where you want to live, you know what size house you'd like, and you have your list of deal-breakers. But the unknown is still out there, especially in today's real estate market, where houses are getting snatched up in seconds. So you need to know the critical questions to ask when buying a house to ensure you're getting exactly the one you need.
It's easy to browse Zillow.com and find your dream house, and quite another to actually start the house-hunting process. You'll need to talk to a realtor, the seller, the lender, and a slew of other people involved: so knowing what to ask and who to ask is essential to making the process as seamless as possible. That is why we've come up with a list of questions you may not have considered asking as you look for your new home.
Questions to Ask Your Realtor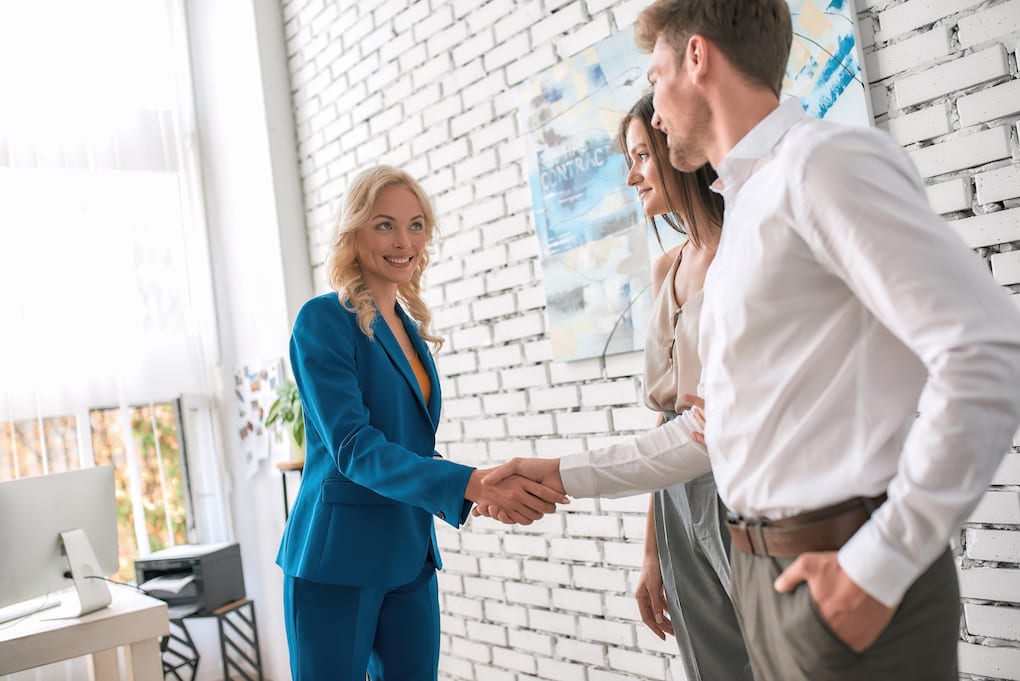 Your realtor or real estate agent is going to be your BFF during the house buying process. They know all of the ins and outs of buying a house that you probably have never even heard of. But, as much as they do have your best interest in mind, they also are here to ensure they get the sale and the commission. So you must continue to advocate for yourself and ask them the hard-hitting questions so they can fully understand what you're looking for and more effectively help you out.
How long have you been doing this?
Do you have a list of reputable referrals or testimonials?
Have you sold in this area before? Anything we should know?
What is your availability? Are you a full-time realtor?
What is your commission?
What is your list-price-to-sales ratio?
When you're working with your realtor:
Do you have a list of resources you use for inspectors, contractors, etc.?
How long will we have to negotiate a price before we lose the home?
What are the best times for us to look at houses?
Can you give us lists of open houses in the area?
What deal-breakers should we watch out for?
Will you be able to strongly negotiate on our behalf?
Questions to Ask the Seller
More often than not, any interaction with the seller will be done through your realtor to their realtor, unless it's a For Sale By Owner property. However, you can still be aware of what questions to ask and have your realtor relay critical information on your behalf. Of course, the sellers may not always answer honestly, but it will definitely put them on the spot. Here are some questions your realtor should or will likely ask the seller.
Why are you selling the house?
Can we have a list of updates and improvements that have been made to the property?
What are the sellers' plans for this property?
Have any major renovations been done recently? Work done on the home in the past two years would most likely show up for an inspector.
Is there anything that needs attention now before you sell your home?
What is the condition of the foundation? Should I anticipate major repair?
Are there new appliances? Or are you willing to replace the major appliances before you sell?
What are the neighbors and neighborhood like?
How old is the roof? HVAC? Plumbing systems?
Are there any outstanding warranties on any of your home's features that can transfer to the new owner?
What's included in the sale?
Do you have any other outstanding offers? If so, how much? Let's negotiate!
Questions to Ask Your Bank/Lender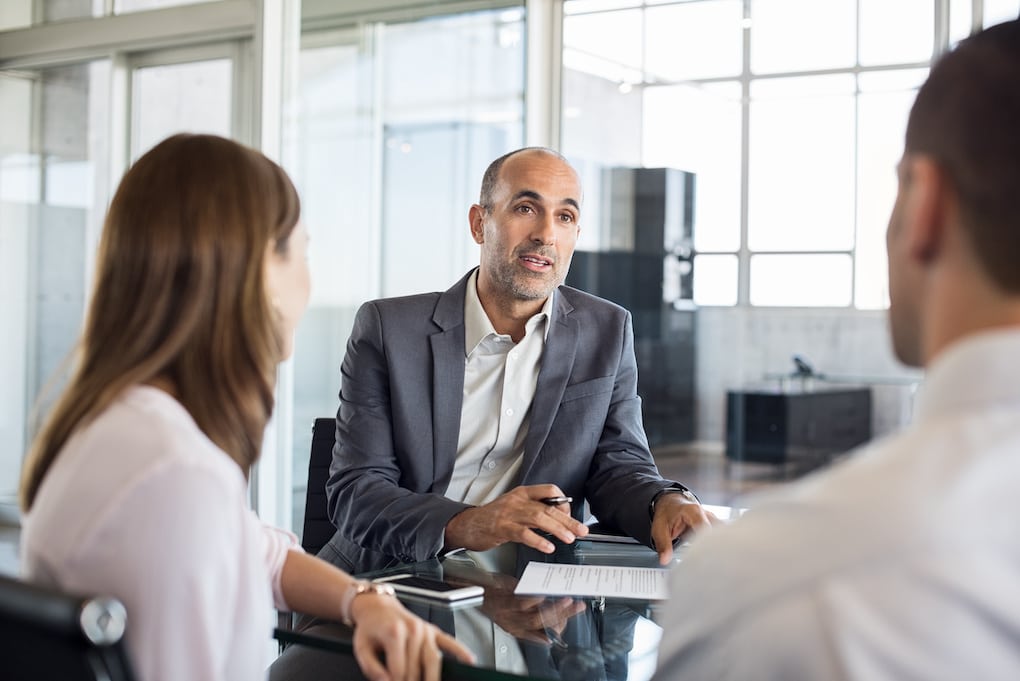 Let's talk money. Before you buy a house, you need to determine a few key things like how much your budget is, how much you can afford, how much you are willing to pay, and of course, getting pre-approved for your loan.
Before you get the ball rolling, because once it is, it's hard to jump off, you have to ask your lender some crucial questions. This loan will severely affect your livelihood and the amount of mortgage you can buy moving forward. So get your ducks in a row before signing any official documents and even before choosing an official lender.
How much can I afford, and for how long?
What is the best mortgage term length that suits my needs? Do you have any pre-approvals with this lender for other properties in my budget range?
If not, what will it take to get a loan from them once we find one? What are the qualifications?
What is the interest rate for a mortgage like this? Can I make any changes to my monthly payment without hurting my credit score or affecting the loan approval process at all? If so, what are they, and how do I go about doing that?
Can I get a better interest rate if I make a larger down payment?
What can I expect for closing costs depending on the house I buy?
How do I factor in the payment to my realtor?
Is there a different mortgage program that could lower my monthly costs?
What are my options for refinancing in the future, if need be?

Generic Questions to Ask when Buying a House to Cover All Your Bases
Now that you've got your list of questions to ask everyone involved in the process, you still might want to ask yourself a few questions to ensure you get everything you dreamed of when it comes to buying your forever home. It's no easy decision and it shouldn't be taken lightly. So knowing what you truly want can help you on your journey to find the perfect home.
What is my budget? (be honest) The last thing you want to do is overbuy. You may be able to afford a house when you consider how much you pay in rent. Still, it would be best if you considered property taxes, the added utilities you'll have, maintenance costs, renovations and emergencies that come up, and furnishing your new place. Things add up very quickly, so getting a realistic budget solidified can save you a ton of pain down the road.
How many bedrooms do I need? How many will I want in the future? If you're planning on having a family in the future, you'll want to consider that when you buy your home. Moving sucks—do you really want to do it again down the road when you decide to have a family? Or maybe you purchase a home that has the option to convert large rooms into smaller bedrooms. Either way, think ahead.
What neighborhood do you want to live in? Are there schools, shopping, grocery nearby that make it ideal? Considering your surroundings is a huge part of buying the right house. Of course, the further out from the city you et, the more affordable the houses can become, but you lose some of that convenience with walkability and stores close by.
How do I want to furnish? Do I want to use the same furniture I have now, or buy new? Furnishing your place can get expensive, especially if you're starting from scratch. So as you view available homes, have your design ideas in mind and determine if they'll work or not. You want your new home to reflect who you are, so you shouldn't have to sacrifice that to get the cheapest home.
How many days has this house been on the market? This is a critical question. Sometimes houses that sit on the market for a while have that "too good to be true" sense about them. Watch out for those. Other potential buyers may have learned information from a home inspector or their realtor and backed out. So tread lightly, and don't just buy the first house you fall in love with without looking into it deeper.
The questions to ask when buying a house are never-ending for new homeowners. Lucky for you, we've compiled the most common and important ones that will help make your decision easier in the long run. But, most importantly, be sure to trust your gut! It's what got us here today anyways, so take time with this big purchase and don't rush it.
When the time comes to purchase your new home—Secured Roofing & Restoration is here to help. We can inspect your new home and offer any renovations like a new roof or roof repair. The same goes for those looking to sell. We can replace your roof before you sell, which can majorly boost your home's resale value and get it sold even faster. Contact us today!