Sunny Orlando is one of the prime locations in the country to take advantage of solar energy. Not only do solar panels help the environment by reducing air pollution and reliance on non-renewable energy, but they also have cost-saving benefits for homeowners.
Now that you're ready to take the plunge into adding solar panels to your home, you need a team you can rely on. When it comes to solar installers, Orlando boasts the best of the best. To help ensure that you get the best value out of your solar installation, we've gathered the 10 top-rated solar installers in Orlando.
1) Secured Roofing & Restoration
Based out of Altamonte Springs, Secured Roofing & Restoration is the premier roofing company in Central Florida. This highly efficient and honest team has installed numerous solar panels for Orlando homeowners to their highest satisfaction.
When other solar companies aim to push a sale at all costs, the down-to-earth team at Secured Roofing will take the time to ensure your home is the perfect fit for solar panels so that you can see a fantastic return on your investment.
With impeccable craftsmanship and thorough communication, you can truly rely on this genuine team to perform a high-quality solar system installation that helps you save drastically on energy bills.
Google Rating: 4.8 / 5 (107 reviews)
Address: 483 Montgomery Pl Suite 104, Altamonte Springs, FL 32714
Phone Number: (407) 439-1200
Contact Secured Roofing & Restoration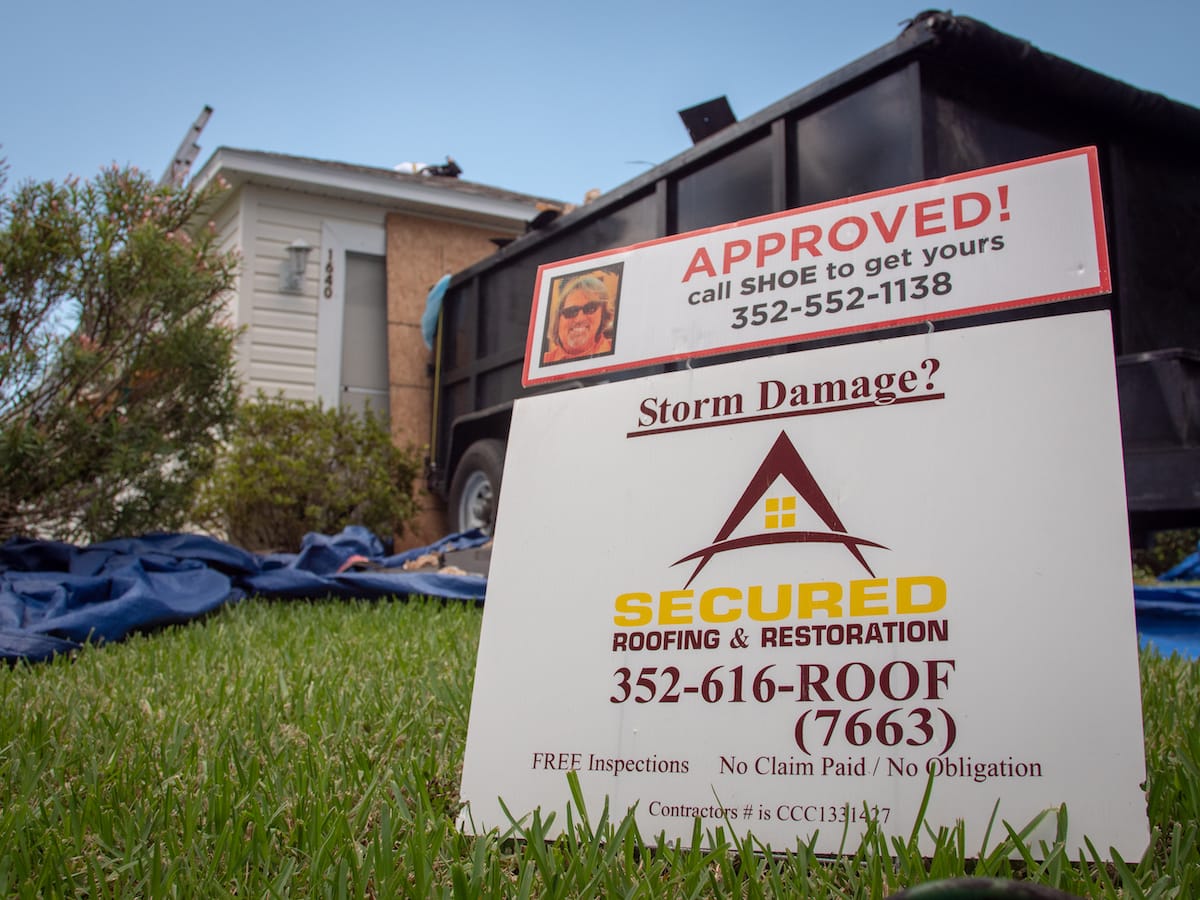 2) Meraki Solar Orlando
The skilled solar panel installers at Meraki Solar Orlando pride themselves on simplifying the complicated process of solar energy. A process that could feel complicated and intimidating to some people is streamlined in an easy-to-understand way.
Meraki also offers zero-down solar, meaning you can get solar panels installed with no up-front costs. You simply pay for the solar power month by month— like a cheaper utility bill. For a completely stress-free solar experience, trust the team at Meraki Solar Orlando.
Google Rating: 4.7 / 5 (165 reviews)
Address: 7648 Southland Blvd Ste 105, Orlando, FL 32809
Phone Number: (850) 220-6533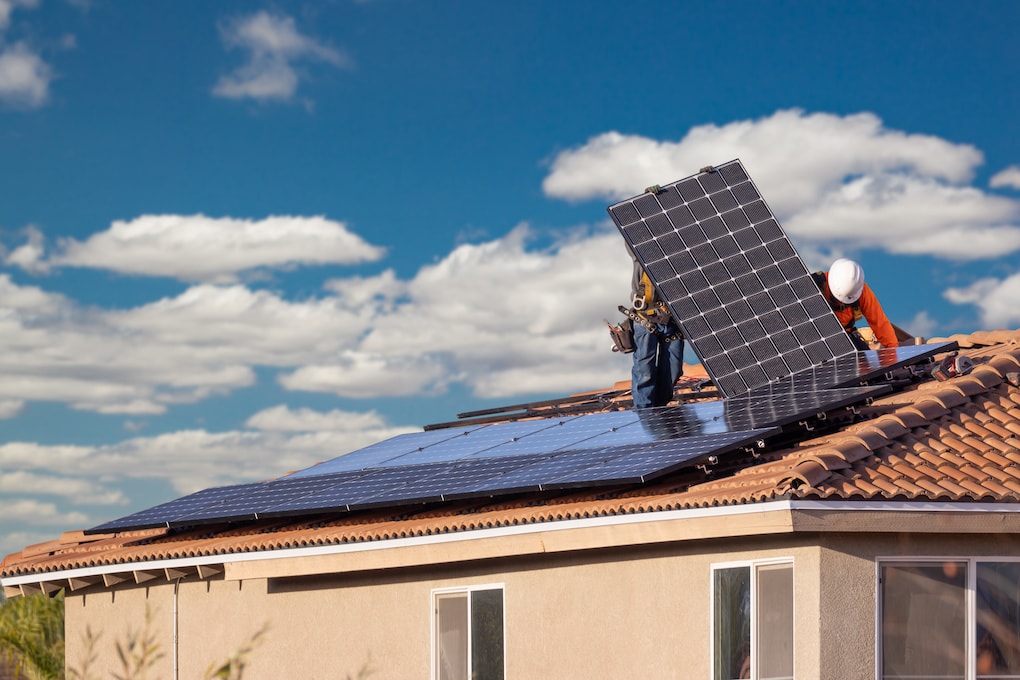 3) Spectrum Solar Power
Spectrum Solar Power started as a small team in Orlando and has grown to one of the country's top solar providers. Spectrum Solar Power has the unique edge of manufacturing solar panels as well as partnering with the top installers in the Orlando area.
This competent team is passionate about educating Orlando home and business owners about the money-saving benefits of solar energy. Take part in a more environmentally-friendly lifestyle, and trust Spectrum Solar Power with your solar panel system.
Google Rating: 4.9 / 5 (30 reviews)
Address: 121 S Orange Ave Suite 1500, Orlando, FL 32801
Phone Number: (888) 750-6555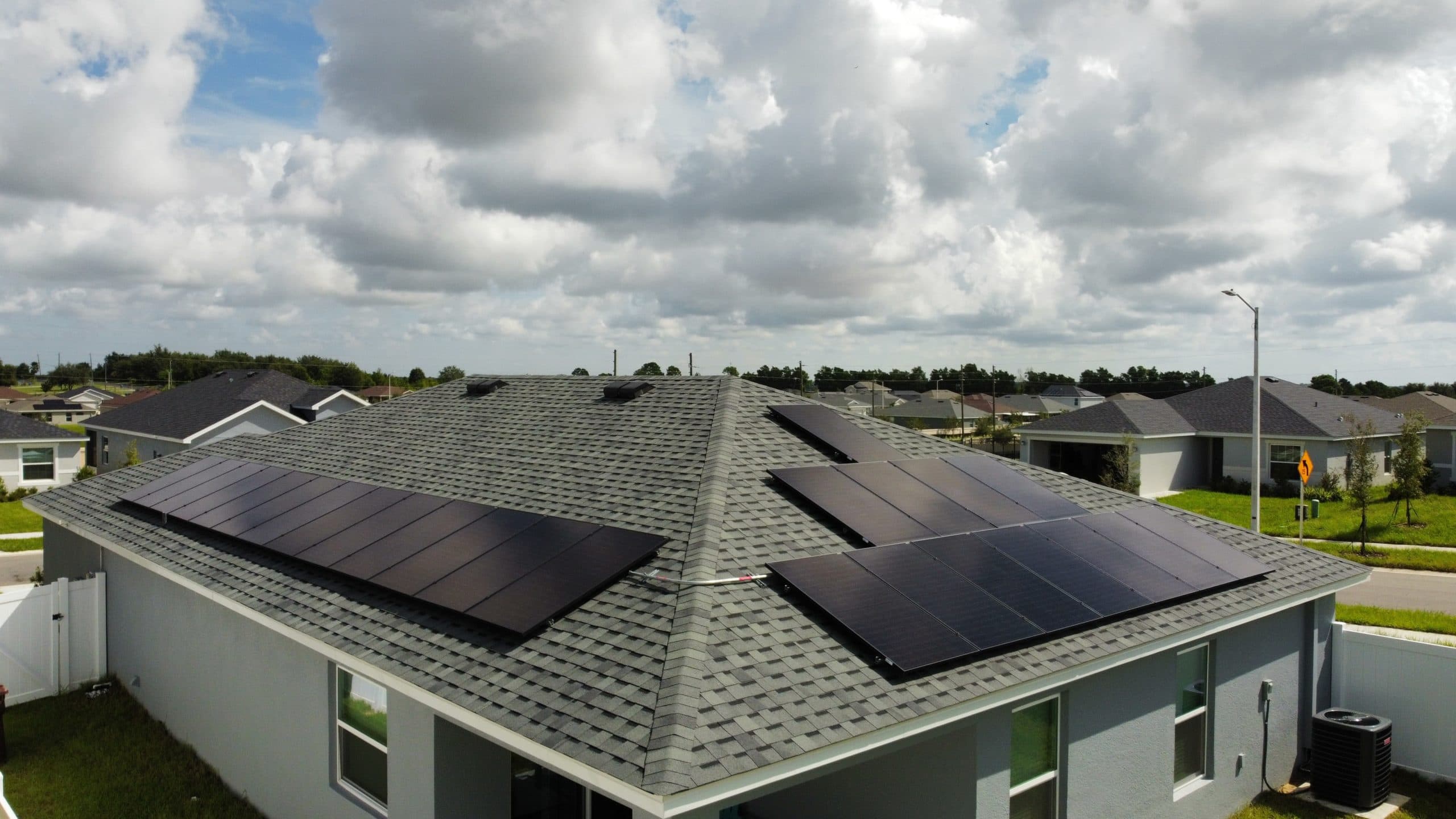 Source: Spectrumsolarpower.com
4) Home Improvement Solar
Quality is the name of the game at Home Improvement Solar. This specialized team strives to provide the highest quality solar installation experience you can find. Home Improvement Solar does not only sell solar panels, but they also provide professional installation.
With thousands of happy customers over their ten years in business, Home Improvement Solar has become a household name for solar installation in Orlando.
Google Rating: 5 / 5 (196 reviews)
Address: 37 N Orange Ave, Orlando, FL 32801
Phone Number: (407) 965-6161
Contact Home Improvement Solar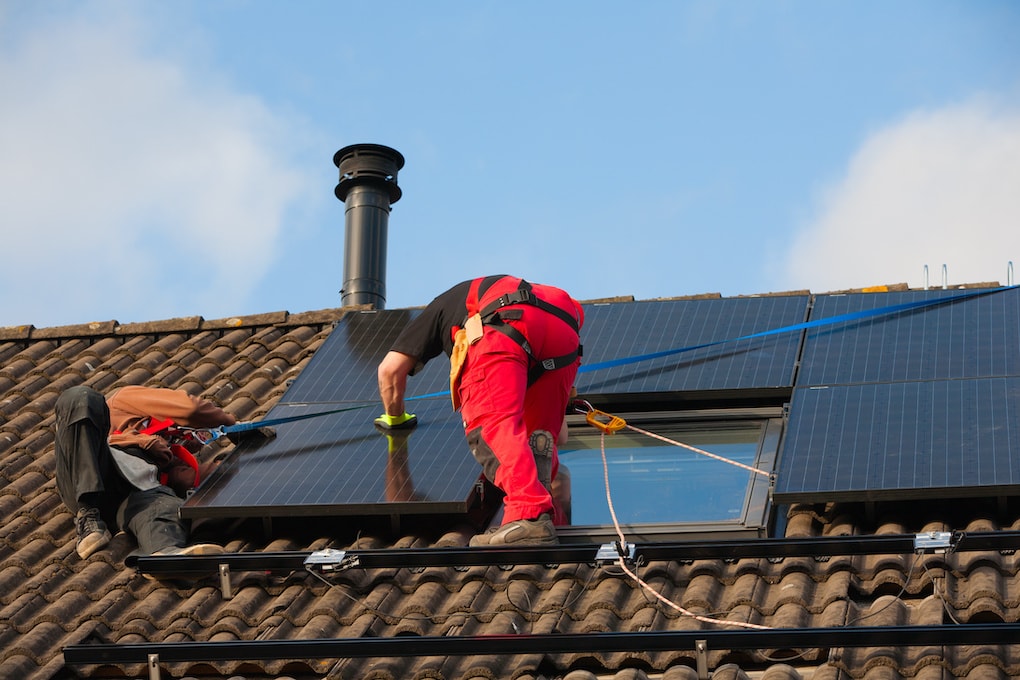 5) Bob Heinmiller Solar Solutions
This family-owned business has brought heating and cooling solutions to Orlando for over 60 years. Even though they're steeped in tradition, this company isn't afraid to make important and necessary changes to adapt to the modern world.
No matter how big or small of a solar installation you need, this trustworthy company will provide fast and affordable solar solutions you can depend on.
Google Rating: 4.7 / 5 (66 reviews)
Address: 1519 W Smith St, Orlando, FL 32804
Phone Number: (407) 641-1352
Contact Bob Heinmiller Solar Solutions
6) Everything Solar
As a full-service technology company, Everything Solar has designed, serviced, and installed over 20,000 solar systems in Central Florida. This helpful team provides brand new solar installations and also helps existing solar owners get the most out of their solar panel systems.
Everything Solar strives to provide reliable customer support, meaning you can count on this team to not only communicate efficiently but offer best-in-class workmanship.
Google Rating: 4.9 / 5 (41 reviews)
Address: 5424 Edgewater Dr, Orlando, FL 32810
Phone Number: (407) 545-3590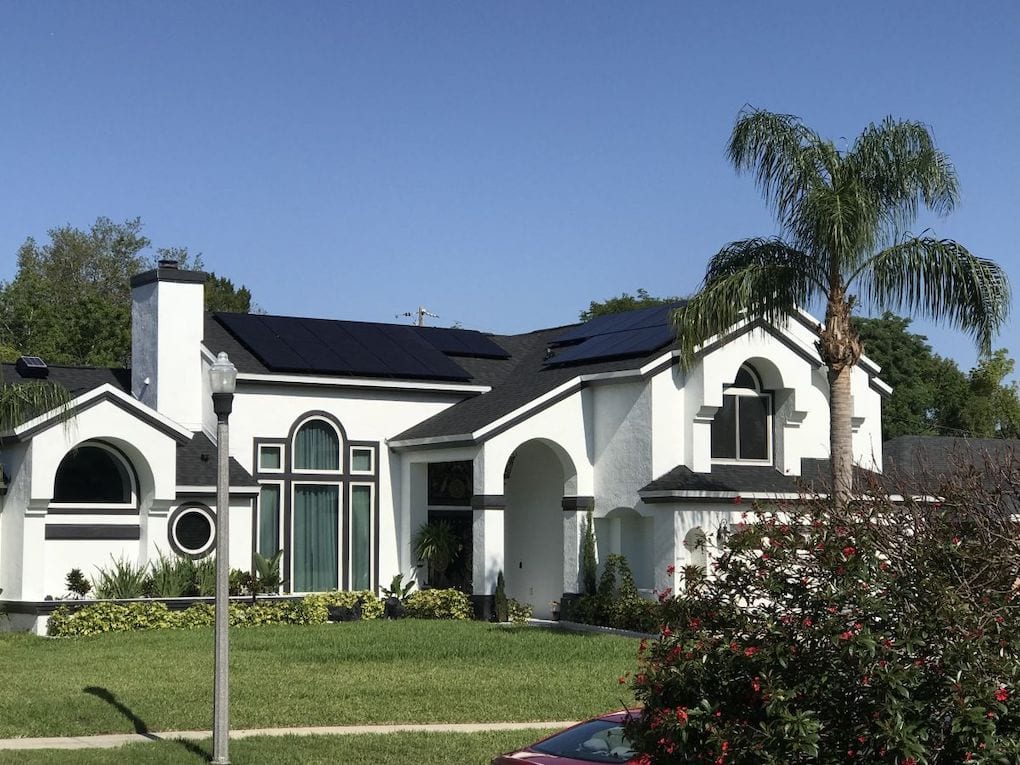 Source: Poweredbydaylight.com
7) Clever Energy
The certified team at Clever Energy will provide free consultations in either English or Spanish to inform home and business owners about the energy savings they could experience with solar panels. This family-owned business truly cares for every customer they work with, and they make it known through their outstanding customer service.
With flexible financing options, Clever Energy strives to make the life-changing benefits of solar panels accessible for everyone in Orlando.
Google Rating: 5 / 5 (34 reviews)
Address: 20 N Orange Ave Suite 1100, Orlando, FL 32801
Phone Number: (407) 274-1531
View this profile on Instagram
8) 3 Guys Solar, LLC
The professional team at 3 Guys Solar understands how big of an investment solar panels are. They believe that you should never have to deal with a subpar solar panel installation team. Residential and commercial property owners alike can trust this friendly team to thoroughly oversee your entire project from start to finish.
This hardworking crew will have the utmost respect for your property and never leave a mess behind when the project is complete.
Google Rating: 4.6 / 5 (27 reviews)
Address: 4382 LB McLeod Rd, Orlando, FL 32811
Phone Number: (407) 866-0080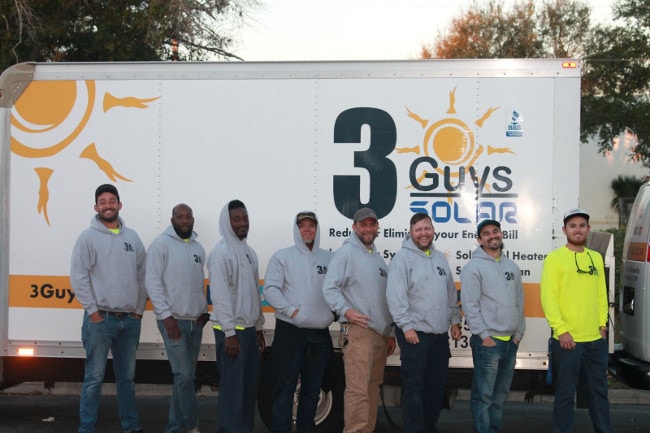 Source: 3guyssolar.com
9) Blue Raven Solar
Blue Raven Solar has taken the country by storm as one of the fastest-growing solar energy companies around. The proficient team at Blue Raven has served countless families in Orlando by installing highly-efficient solar system solutions that last.
With high standards and clear company values, you can trust that Blue Raven Solar is one of the best in the biz. Their commitment to renewable energy is clear— they are partnered with the global nonprofit GivePower that helps provide solar energy to developing regions in need. With commitment like that, it's no surprise why Blue Raven has expanded across the country.
Google Rating: 4.5 / 5 (208 reviews)
Address: 6000 Rio Grande Ave Ste. 104, Orlando, FL 32809
Phone Number: (800) 377-4480
10) Fun in the Sun Solar
Ever since 1996, Fun in the Sun Solar has been committed to making the transition to solar power as easy as possible for Orlando residents. Over 60,000 customers have experienced the incredible benefits of solar panels thanks to the helpful team at Fun in the Sun.
Not only do they install solar panels on homes, but they also can add solar heating to your commercial swimming pool, helping you maximize your savings in every possible way. The trained professionals will never leave you hanging. They will stay by your side until the job is completed to the highest standards.
Google Rating: 4.6 / 5 (322 reviews)
Address: 6729 Edgewater Commerce Pkwy, Orlando, FL 32810
Phone Number: (407) 696-5292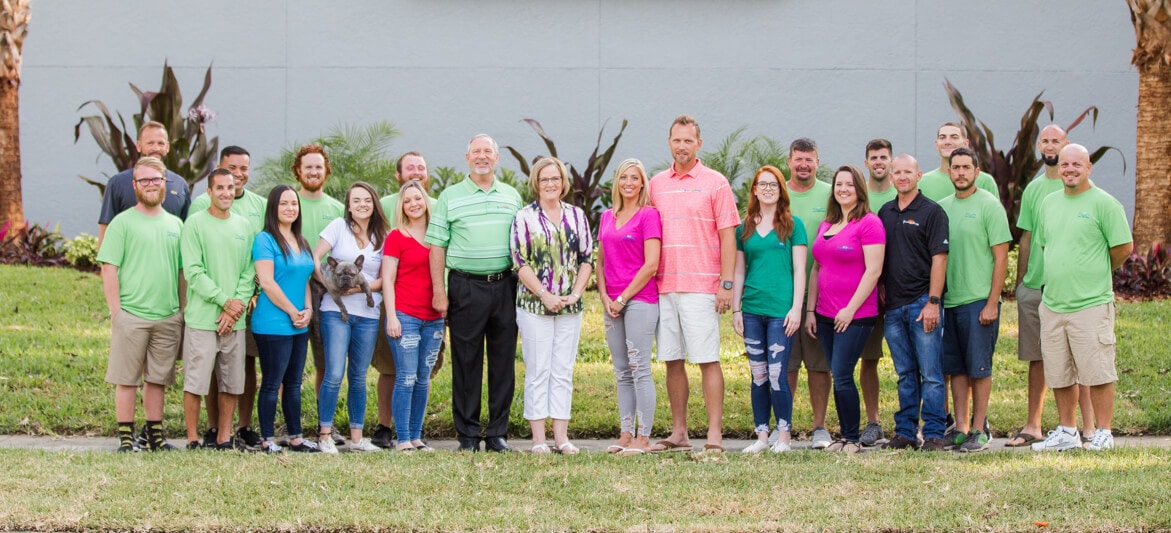 Source: Funinthesunsolar.com
You Deserve a Solar Installation Team You Can Trust
There aren't many home improvement projects that are as impactful as installing solar panels. When you decide to make an investment in solar energy, you want to ensure that you will see a significant return on your investment with substantial energy savings.
Make sure your solar installation is done right the first time. The friendly solar specialists at Secured Roofing & Restoration will take you under their wing and guarantee a successful solar installation. Reach out today for a trustworthy solar installation in Orlando!