If you are looking for fun things to do in Tampa, FL, then this list is for you. There are many things to do in the city that are more exciting than just going to grab a bite to eat. So we've compiled a list of our favorite things to do on your day off in Tampa. We're talking adventure activities, foodie finds, unique shopping, and tasty treats you can snag when you're in town.
Things to do in Tampa, FL
Outdoor Adventures
When you're in Tampa, Florida, you would be remiss not to enjoy some of the gorgeous weather it has to offer. So soak up some rays while sightseeing with some of these must-visit outdoor activities.
Tampa is located in a bay that allows for a big water fishing experience right there in the bay, without having to venture out to rougher waters. The experienced team at Tampa Fishing Charters can guide you on a full-day adventure of fishing for Redfish, Flounder, Snapper, and more beautiful (and delicious) saltwater fish. Their fishing excursions range from $425 for a half-day to $625 for a full day, which is the best value for the best experience.
Water bikes are basically a bike that floats on the water! It's like a city bike combined with a paddleboat, and it makes for the perfect activity to sightsee around Tampa while getting a little bit of exercise. The Tampa Water Bike Company offers single and tandem rentals at $30/adult for 1 hour or $45/adult for 2 hours.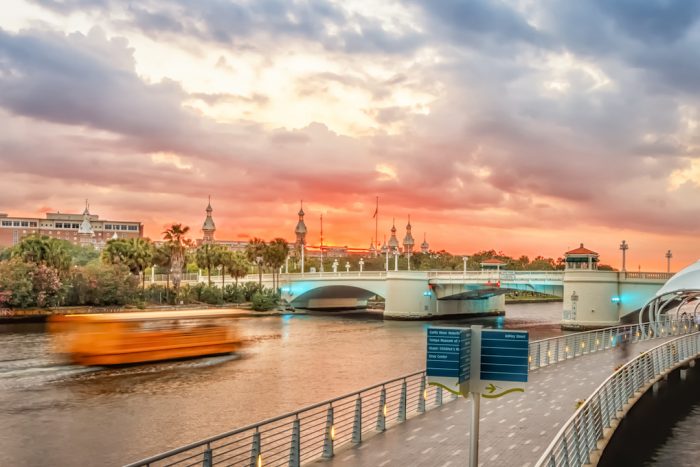 For a more low-key, casual excursion, check out the Tampa Riverwalk. It's the perfect place to take a leisurely stroll while getting to see Tampa right up close and pop into the various restaurants and shops along the riverwalk. The Riverwalk also holds fun events all year round like live music and yoga or Zumba classes in the park.
Eats & Treats
Tampa is home to some of the best food you can find in Florida. With its Cuban flair and melding of many cultures, you don't have to go far to find something delicious to eat.
Voted one of the best Cuban restaurants in Tampa, La Teresita is nothing short of incredible. It's owned by the Capdevila family, who emigrated to the U.S. from Cuba in the early 1960s. Their dream has turned into a 2-story culinary experience with a restaurant, bakery, cafeteria, banquet hall, and catering at one location. If you're going to try Cuban cuisine in Tampa, make it La Teresita.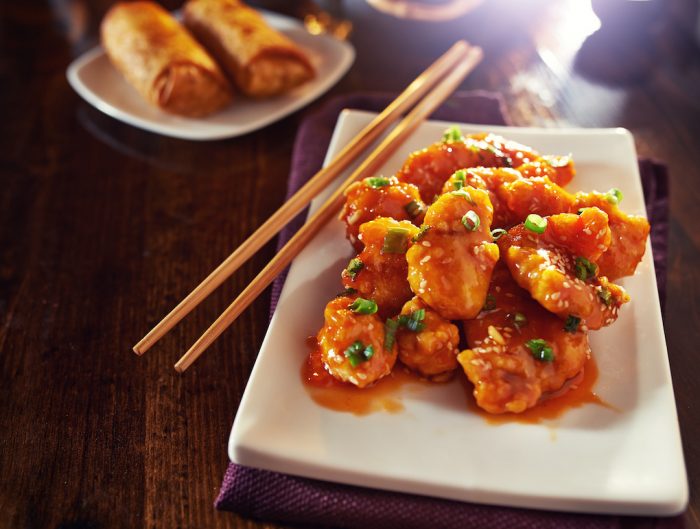 Yummy House continues to prove itself as one of the most iconic and best Chinese restaurants in Tampa year after year. They have a regular menu with Chinese classic dishes, but also offer a large Dim Sum menu which is a Chinese delicacy—many small Chinese dishes, mostly a variety of dumplings, kind of like appetizers or tapas.
Sometimes all you want is a good old-fashioned burger. In that case, Goody Goody Burgers is the place. Their menu consists of burgers, frankfurters, breakfast, and pies, delicious pies. Get their burger with "POX" (pickles, onions, and their special sauce) for a delicious twist on the basics. You can't really go wrong with anything Goody Goody has to offer.
Local Must-See Attractions
Tourists and locals alike can enjoy any of these must-see attractions in Tampa.
Busch Gardens is more than just a theme park; they have thrill rides, over 200 species of animals, and even up-close safaris and animal tours for the animal-lover in you. Busch Gardens transforms into an enchanting holiday destination in the winter months with a Christmas Town and Festival of Lights. But this summer, through October, enjoy Busch Gardens Bier Fest, where visitors can sample dozens of beers from breweries across the country and then hit up some thrill rides while they're at it (but maybe not right after, ha-ha).
For an immersive experience learning about the aquatic life in Florida up close and personal, check out The Florida Aquarium. It's super affordable (less than $40) to spend the day seeing everything from sharks to lemurs to turtles and seahorses. It's fun for everyone, from toddlers to adults, and you can even buy a ticket to take the catamaran dolphin cruise and see these beautiful creatures in their natural habitat.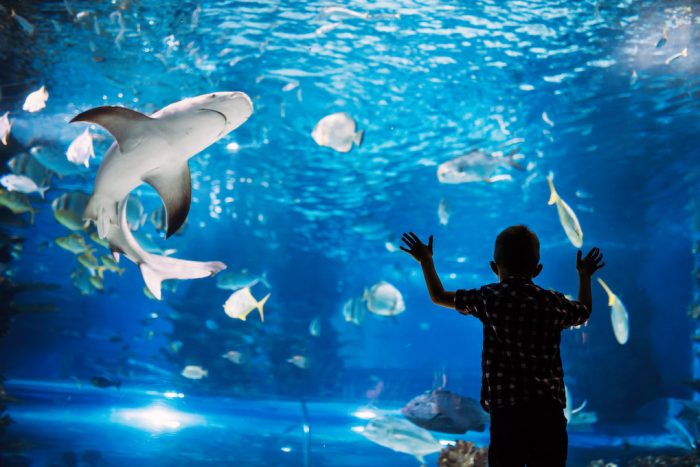 These are just a few of the top attractions for a nice day trip to Tampa. You could visit the aquarium, grab some dim sum for lunch, then finish the day strolling down the riverwalk with an ice cream cone! It sure sounds like the perfect day to us.
If you're a Tampa local and love to take advantage of everything Florida has to offer, then check out Secured Roofing and Restoration. We are the local contractor for all your roofing needs, and maybe we can trade stories of our favorite Tampa spots while we work on your roof—just a thought! Reach out to us today for more information.